Florida International University's Division of Diversity, Equity, and Inclusion (DEI) has received a $95,000 grant from Microsoft to address recruitment and retention of historically underrepresented students across the school's 33 doctoral programs.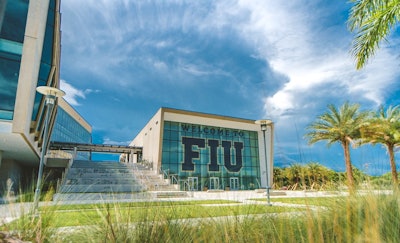 "DEI's mission is to promote upward mobility and produce important research, particularly within our diverse populations," said Dr. Emmanuele Bowles, director of the Division of DEI. "Partnering with Microsoft will allow us to further research and support our minority doctoral students."
FIU will use a cohort model for doctoral students across multiple fields. For the 2022-23 academic year, the fellowship will support 12-15 recipients, who will be from FIU doctoral-level programs and will receive $1,200 each for the fall and spring semesters. Selected participants will be engaged through DEI activities and attend monthly social activities.
"We want to build community, and we want to build belonging," said Dr. Jay Jefferson, data analyst for DEI and the Primary Investigator (PI) and project manager for the grant. "We want to be able to help strengthen how we best serve our doctoral students by giving them access and opportunity, not only with peer networking but also the ability to connect with experts within their field, both academically and professionally."
Emphasis will be on candidates from STEM fields to address the lack of diversity there.
To be eligible, candidates must be considered an historically underrepresented minoritized student at FIU, be fully admitted to an FIU doctoral program, have at least a 3.0 GPA, and submit a CV and resume along with two-three-minute videos or two 300-word essays describing long-term professional goals and an accomplishment they are most proud of and why. The application deadline is July 10.