Penn State Dickinson Law's Antiracist Development Institute (ADI) has been awarded $500,000 from the John D. and Catherine T. MacArthur Foundation to support a book series and development workshops to foster equity and antiracism in law and legal education.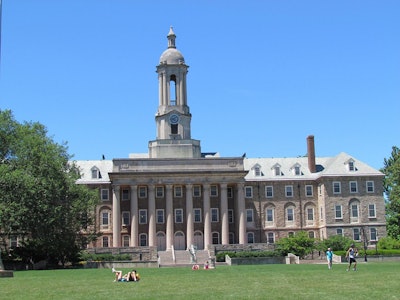 The book series will be titled "Building an Antiracist Law School, Legal Academy, and Legal Profession." The series will employ systems design, which involves defining a system's components and processes and determining how to leverage each part for better outcomes.
"Penn State Dickinson Law, like other law schools around the country, has recognized the need for comprehensive diversity, equity, and inclusion in educational and administrative spaces, from admissions to alumni support," said Claire Poelking, a MacArthur program officer. "The Antiracist Development Institute moves beyond performative diversity to disrupt systemic injustices, with a focus on oppression rooted in racist policies, practices, or acts. We are proud to support Dickinson Law in the development and demonstration of a novel systems-based approach that situates structural antiracist reform within legal institutions. Our hope is that its replicable model will also benefit other educational entities and nonprofit organizations."
ADI Program Manager TaWanda Hunter Stallworth, who is developing beta course content for ADI's first cohort, said the grant confirms public interest in using design thinking for antiracism.