High schoolers are not going to college as much as before for a number of reasons. Experts say it is a trend that is likely to diminish people's quality of life and the U.S.'s economic competitiveness.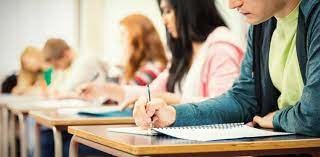 There has been a steady drop nationwide in the proportion of high school graduates enrolling in college in the fall after high school. 70% in 2016 fell to 63% in 2020, according to the National Center for Education Statistics.
"With the exception of wartime, the United States has never been through a period of declining educational attainment like this," said Dr. Michael Hicks, director of the Center for Business and Economic Research at Ball State University's Miller College of Business.
Focus groups and surveys attribute the continuing fall to reasons such as widespread skepticism about a degree's value, impatience for degree completion, and costs surpassing ability or willingness to pay. Fewer than one in three adults say a degree is worth the cost, according to a Strada Education Network survey.
Dissatisfaction of the value people's education has given them may also contribute to the trend.
More than 40% of bachelor's degree holders under 45 did not agree that the benefits of their educations exceeded the costs, according to a Federal Reserve survey.
Workers with bachelor's degrees earn 67% more than people with only high school diplomas, according to the Bureau of Labor Statistics.
Financial issues and inflation, exacerbated by the COVID-19 pandemic, are also worsening affordability. And confusing financial aid explanations, lack of childcare, and the need to care for family members also present themselves as contributing factors to the decline.
And the number of students over age 24 who are going to college for the first time or returning to college has also steadily declined – a decrease of 12% in the five years between Spring 2017 and Spring 2022, according to the National Student Clearinghouse Research Center.