Webster University and financial services firm Edward Jones are creating an educational program to increase diversity in the workforce.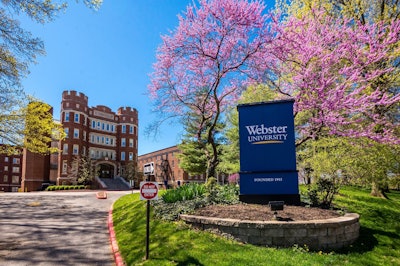 The five-year Edward Jones College Career Pathways Partnership program will offer Webster undergrads from under-resourced communities opportunities to develop cultural competencies, teamwork, and problem-solving skills for careers in financial services. The program includes mentoring by Edward Jones professionals, paid internship opportunities, seminars, weekend lab-based investigations, and workshops.
"This visionary initiative from our partners at Edward Jones will enhance opportunities and outcomes for traditionally underserved students, leading to quality jobs, which will ultimately reduce racial disparities and increase household income, health outcomes, and wealth building for many in our community," said Webster University President Julian Z. Schuster. "Working together, this partnership and focused approach will create a positive impact that facilitates the creation of a diverse, highly competent workforce of the future and elevates the St. Louis region as the major hub for next generation industries. I congratulate all who were involved in creating this unique beneficial program."
The first phase will begin with the start of Webster's academic year. Edward Jones representatives will host meetings with students and take applications.