Morris Brown College (MBC) is partnering with Grammy Award-winning artist Clifford "T.I." Harris and Moolah Wireless to give more than 200 free tablets with 12 months of data service to Morris Brown students to celebrate the restoration of the school.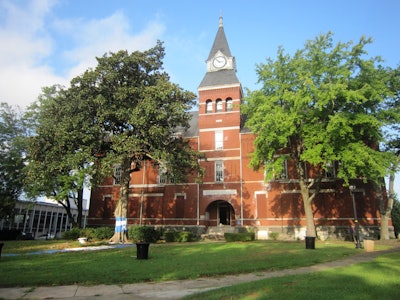 MBC announced it had received full accreditation from the Virginia-based accreditation agency Transnational Association of Christian Colleges and Schools (TRACS) in April 2022, capping off almost 20 years of effort.
Harris and Moolah will provide the tablets Aug. 15. Moolah Wireless will offer free tablets to those eligible, which includes veterans, Pell grant students, and senior citizens.
"I'm excited to partner with Moolah Wireless to be able to provide the students at Morris Brown College free tablets to support their educational endeavors," Harris said. "This is the first of many schools whose students will receive Moolah tablets."
Harris was recently honored for his philanthropy and community initiatives with the Georgia Outstanding Citizen Award and President Biden's Volunteers Lifetime Achievement Award.