Howard University is partnering with the U.S. Department of Agriculture's Foreign Agricultural Service (FAS) to create a new FAS Diversity Fellowship Program, which will support students getting master's degrees in agribusiness or agricultural economics.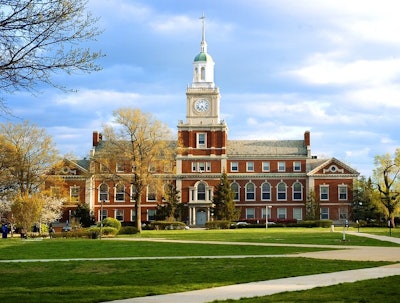 Fellows will get support to pursue their degree at the accredited U.S. university of their choice. Opportunities that will be available to them include domestic and overseas internships, mentoring, and professional development.
Recruitment for the inaugural cohort is underway. The application deadline is Oct. 6, 2022.
Applicants must be U.S. citizens, have a minimum GPA of 3.2, and begin full-time studies for a master's degree in agribusiness or agricultural economics at an accredited U.S. institution beginning Fall 2023.
"FAS is proud to launch this program in partnership with Howard University, one of the nation's premier historically Black colleges and universities, to provide a path for outstanding minority students to become foreign service officers and support our mission of promoting trade and food security around the world," said Daniel Whitley, administrator of the FAS. "Howard University has a proven track record of developing students from all backgrounds into diplomatic representatives and global leaders. The promise of this collaboration will strengthen USDA's commitment to ensuring its foreign service team reflects the diversity of our country."