A recent study found that the percentage of underrepresented people in medicine (URiM) pediatric academic faculty has increased in the last 20 years, with the increase mostly led by female representation, Physician's Weekly reported. Yet, Black men saw decreased representation.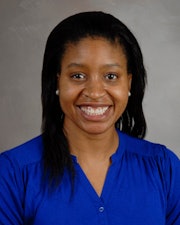 The study, "Trends in the Diversity of Pediatric Faculty: 2000 to 2020," was published in Pediatrics Aug. 23.
Dr. Emma A. Omoruyi, an associate professor of pediatrics at the University of Texas Health Houston's McGovern Medical School, was one of the investigators who compared racial and ethnic representation between faculty and the U.S. population.
Researchers found that, at all ranks, trends in URiM rose. And although there was no change in URiM male representation, URiM female representation increased.
However, decreased representation was found for African American and Black men at the associate and assistant professor levels and American Indian/Alaska Native men at the assistant professor level.
"The stagnation of URiM male representation and lack of faculty diversity reflective of the U.S. population may have a critical impact on the field of pediatrics' ability to recruit and retain a diverse workforce and promote equitable care," the authors wrote.