University of California, Los Angeles (UCLA) professors allegedly charged certain students extra fees. And now they are trying to keep the evidence hidden, the Los Angeles Times reported.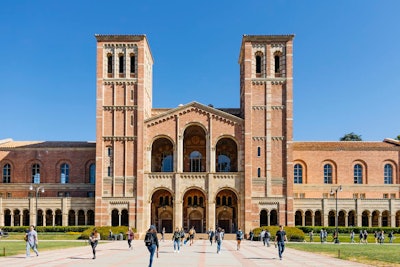 In 2018, a whistleblower complaint was made about the university's School of Dentistry. Three professors had allegedly solicited some international postgraduate students for extra fees that were unauthorized. The professors received incentive and bonus compensation based on the payments.
Hueston Hennigan, a law firm commissioned by UCLA investigated and issued a report that the professors targeted Middle Eastern students, believing their wealthy government sponsors "could — and would — pay for it." The professors disguised the payments, according to court records.
Despite findings of misconduct, the three settled with the school and resigned. Now, they are suing to keep the report from being released, claiming personnel record confidentiality. In their lawsuit, the unidentified professors denied the report's accusations, stating that UCLA never substantiated the findings.
"Our clients vehemently deny the meritless accusations made in the Hueston Hennigan report," the professors' attorneys said in a joint statement. "We believe our clients' rights to due process were violated during the course of the investigation. We question the pretexts under which it was launched, the way in which it was conducted, and the reasons why it has now been leaked, especially since the UCLA administration knows well that a truly independent and transparent investigation would have shown that the accusations were entirely unfounded."
In June, an LA County Superior Court judge ruled that the redacted report could be released. But the professors have appealed the decision, leaving the case ongoing.
UCLA has not released settlement records nor dismissal notices.