A recent poll has found that the federal student loan payment pause helped struggling borrowers pay for daily living expenses and other debts.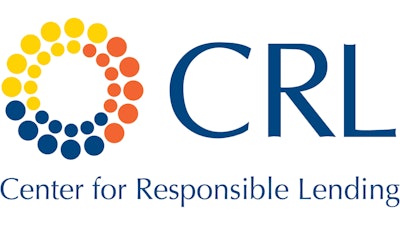 The Morning Consult poll commissioned by the Center for Responsible Lending (CRL) found that, for 37% of respondents, the pause helped pay gas, food, and transportation expenses. About 31% of those polled said the pause helped them pay obligations such as credit card debt and personal loans.
"While President Biden's recent cancellation plan has given students a renewed sense of hope, many borrowers will continue to face high student loan balances even after $10,000 or $20,000 is removed from their debt," said Christelle Bamona, a CRL researcher. "And lower income students, especially students of color, likely will struggle once payments resume next year."
Other findings from the poll were that millions of people struggled to meet basic needs due to student debt; low-income borrowers in loan forgiveness programs were more likely to skip meals during the COVID-19 pandemic; one-third of borrowers were forced to use savings or credit cards to meet expenses during the pandemic; and there is bipartisan support for actions to help students with the cost of managing debt.
"The federal student debt payment pause should be extended until the pandemic and the associated economic crisis have been overcome and policy makers fix the underlying issues that have plagued federal student lending programs for decades," said Bamona.