University students are having to return to online classes due to severe complications brought on by Jackson, Mississippi's water crisis.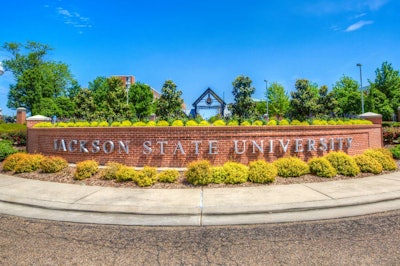 Although hundreds of Jackson State University students moved into dorms Aug. 18 for the school year, many have left, and others on campus are being forced to adjust. All in-person classes have been cancelled at Jackson State, a historically Black college and university (HBCU).
Jackson, the state's capital, has been without reliable water service since Aug. 29, after the failure of a water treatment plant.
School officials scrambled to make provisions for the 2,000 students living on campus, Jackson State President Thomas K. Hudson said. Rented portable showers and toilets have been set up across campus and water is being delivered to students. The school is monitoring water pressure and hopes to resume in-person classes this week.
Advocates cite systemic and environmental racism among causes of the city's ongoing water issues. About 82.5% of the city's population identifies as Black or African American, according to census data.
On Sept. 1, residents were advised to shower with their mouths closed. City officials reported Saturday that most of the city's water pressure is being restored, but a boil-water advisory remains in place.