Oregon State University (OSU) has received $4 million to lead a national polar science program. Polar STEAM – science, technology, engineering, arts, and mathematics – is funded by the National Science Foundation (NSF) through a five-year agreement.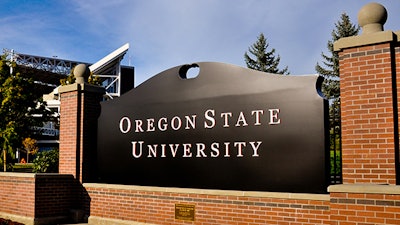 The program aims to get middle and high school educators, artists and writers involved in polar science through research station residencies and virtual and in-person professional development.
"What we're offering in this program is a real integration across the arts, humanities, education and science," said Julie Risien, program lead principal investigator. "We want to prepare participants for their field experience, ensure they are able to produce something valuable from that experience, provide mentorship on their return and ensure that they have the opportunity to share their work broadly."
Organizers for the project – which began Sept. 1 – hope to begin recruiting participants early 2023 for field experiences starting Summer 2023.
Polar STEAM expands NSF programs the Polar Educators program and the Antarctic Artists and Writers program. The program extends the former's reach, including faculty from community colleges and Minority Serving Institutions (MSIs) and adding a virtual track.
OSU is building a $70 million arts complex for arts, humanities, science, and education, which will be used for a 2025 national exhibition featuring polar arts, history, and science as part of the program.