Massachusetts Bay Community College (MassBay) unveiled a permanent Land Acknowledgement plaque in a Sept. 14 ceremony attended by chiefs of three Native tribes.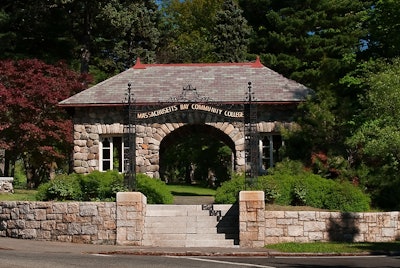 "As a Massachusetts Indigenous person today's land acknowledgement that MassBay Community College campuses sits on land that belongs to the Nipmuc, Pawtucket, and Massachusetts tribes was historic for me, my family, and my tribe," said Chief Ladybug (Croatan) Native Heritage New England and Program Chair for Health Studies at MassBay. "Acknowledgment is the first steps to our tribal healing."
The school also announced an Indigenous People Scholarship for MassBay students. Donations to the scholarship fund can be made online.
"We are proud to hold this important ceremony and to give proper recognition of the land on which our college sits," said Dr. David Podell, MassBay's president. "As our plaque reads, we cannot change the past. But what we can do and will do is to ... honor the land, the ancestors, and the Indigenous traditions as we at MassBay use this sacred land as a communal place to nurture learners to move forward and make a more inclusive world."