"I don't know what your destiny will be, but one thing I know: the only ones among you who will be really happy are those who will have sought and learned how to serve."
--Albert Schweitzer
While growing up in the Arkansas Delta, my parents, preachers, and teachers agreed on one thing above all else: education is the engine of opportunity for individual success and the transformation of the Black community. So fierce was their belief that it became a rallying cry and a major source of motivation for those of us willing to listen, believe, and commit ourselves to the pursuit of educational excellence.
In all honesty, doing so was not easy! Like most of my rural, poverty-stricken schoolmates, I was tempted to quit school and get myself a good-paying job driving a tractor. I also considered joining my cousins who had left the rural south for jobs "Up North," working in the automobile, steel, or other manufacturing industries, where little formal education was required, and where even a custodian could earn several times more than a seasonal farm worker, sharecropper, or subsistence farmer.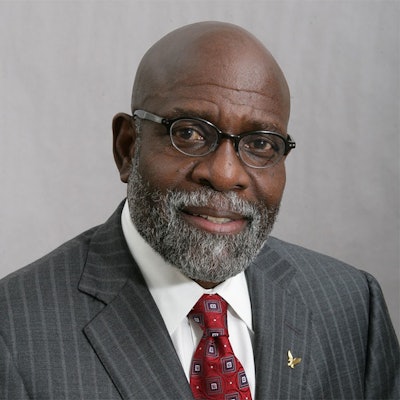 Although it has been more than seven decades since I fully embraced the values and beliefs advocated by my parents and other adults who played a prominent role in my life, I am delighted that I did. Simply put, the message my parents and teachers sought to convey to my generation was the importance of both doing well and doing good. Thankfully, my bias notwithstanding, I believe I have successfully managed to do both.
Now, as I prepare for my third retirement, which means a substantial reduction in my daily workload, I have given considerable thought as to how to bid my colleagues, friends, and proteges adieu. Not that I am holding, folding, or walking away. I am simply reducing the level of my professional engagements and being available for longer and more reflective walks, spending quality time with those I love, and co-editing a book of essays on leadership.
I invite those who wish to learn more about my own leadership journey to explore the myriad resources on my website: www.charlienelms.com. There you can explore my books, From Cotton Fields to University Leadership: All Eyes on Charlie, A Memoir, published by Indiana University Press with a helpful teaching guide, and Having My Say: Reflections of a Black Baby Boomer, a wide-ranging collection, with all proceeds donated to the United Negro College Fund.
After indeed having my say, through hundreds of blogs, articles, social media posts on Twitter and LinkedIn, radio and television programs and podcasts—and more speeches than even I can remember!—I must admit that finding words for my final column is daunting. Rather than trying to come up with something new, I'd like to share five of the most important lessons I have learned on my leadership journey, and six of my favorite columns, with the hope that others might be inspired as they seek to lead and to serve.
The only thing larger than our dream should be our imagination. Dr. Benjamin E. Mays was correct when he opined that "Not failure, but low aim is sin."

Education is the engine of opportunity. If we allow that engine to idle, millions of historically disenfranchised people are destined to live in the margins of society.

Leadership is a process and

not

a position. Those who conflate the two are destined for limited success or failure. Service is authentic and purposeful leadership in action.

Never confuse

who

you are with

what

you do, or

what

you do with

who

you are.

Everything is important, but not everything is of equal importance. Time is our most important asset, and we must not squander it pursuing what is popular over what is substantive.
Throughout the years, I have used my column to try to make a compelling case for why I thought a particular issue should matter to my readers, especially to Blacks and other historically marginalized people, and how the action I advocated could make a difference in our collective lives. In a political and social media environment dominated by half-truths, incomplete information or downright lies, I have always sought to speak as truthfully and authentically as possible about what matters, rather than sensationalize things to appeal to readers. What has touched me most is that people said I made them think and act in ways more consistent with their core values and the needs of their fellow humans.
Here are six of my columns that elicited particularly strong responses, for which I am grateful.
1. Five Reasons Why I Vote and You Should Too.
2. Trustees Must be Held Accountable for Student Success.
3. Why I am Optimistic About the Future of HBCUs.
4. Five Things Blacks Must Do to Keep Dr. Martin Luther King Jr.'s Dream from Becoming a Nightmare.
5. Why I Plan to Take the COVID Vaccine and You Should Too.
6. From the Margins to the Center: The Legacy of Dr. William E. Cox.
The most important of my parting words are these: thank you! Thank you to all those who nurtured my dreams, as well as those who allowed me to nurture theirs. Thank you to my parents, my wife Jeanetta, my son Rashad, and all of my large, loving family. Thank you to those who appointed and empowered me to lead and to serve. Thank you to Dr. Nadine Pinede, my editor, researcher, and collaborator. Finally, I extend my deepest gratitude to Diverse Issues and other publications for the opportunity to share my views during my storied career in higher education. What a privilege it has been to be a part of this community.
Those of who you have read my columns know that poetry has always been my mother tongue. So it is only fitting that I leave you with one of my favorite poems, one I learned by heart as a young boy in the cotton fields, when I dreamt of a better life.
Dreams
Hold fast to dreams For if dreams die Life is a broken-winged bird That cannot fly.
Hold fast to dreams For when dreams go Life is a barren field Frozen with snow.
--Langston Hughes
Spring has arrived, filled with promise. May we keep our eyes on the prize—and make our dreams soar!
Dr. Charlie Nelms is a veteran higher education administrator and chancellor emeritus of North Carolina Central University.