North Carolina lawmakers voted last week to repeal House Bill 2, a controversial law impacting LGBTQ, especially transgender, individuals living in the state. Critics of the bill's replacement, House Bill 142, said that it continues the same discriminatory practices of HB2. Some referred to it as "HB2.0."
In the aftermath of the HB2 repeal, many looked to the National Collegiate Athletic Association (NCAA) for a response. The NCAA helped push lawmakers to repeal HB2 when the association announced in mid-March that it would not consider bids for championship events in the state until 2022 unless the state modified or repealed HB2. In response, state lawmakers quickly drafted HB 142 and hustled it through to the governor's desk.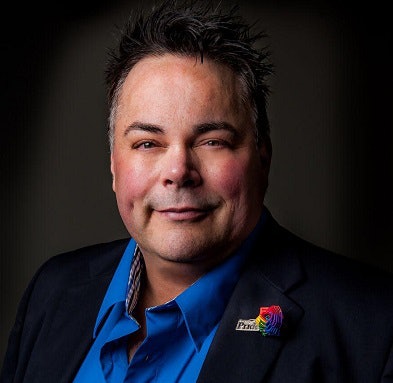 Although civil rights groups immediately called on the NCAA to reject HB 142, the new law appears to have met with the NCAA's approval. A news release the association sent out on Tuesday morning stated that "a majority on the NCAA Board of Governors reluctantly voted to allow consideration of championship bids in North Carolina." Cities in North Carolina currently have 133 bids to host NCAA events from 2018 to 2022.
Civil rights organization spoke out on Tuesday to criticize the NCAA for what they see as backtracking on the association's stance on LGBTQ and transgender protections.
"Today, the NCAA told the LGBT community that they aren't a priority," Hudson Taylor, founder and executive director of Athlete Ally, commented. "This decision sets a precedent that LGBT discrimination is acceptable to the NCAA and that states and cities that do not protect and respect their LGBT constituents will still benefit from hosting NCAA events."
HB2 was crafted a year ago in response to an ordinance passed by the City of Charlotte, which protected LGBT individuals from discrimination and the right of individuals to use public accommodations and bathrooms based on their gender identity — not the gender on their birth certificate. With the ordinance, Charlotte joined the ranks of well over 100 other municipalities and 19 states across the country that offer similar protections.
With HB2, North Carolina lawmakers overruled nondiscrimination ordinances at the local level and required anyone using public facilities and restrooms in government buildings to use facilities that correspond with the gender on their birth certificate. The law extended to the state's public colleges and universities.
In repealing HB2, North Carolina lawmakers positioned HB 142 as a compromise. HB 142 prohibits state entities from regulating bathroom access and prohibits local LGBTQ nondiscrimination ordinances until 2020. Civil rights advocates argue that, at best, HB 142 will effectively take the state back to where it was before HB2, which they say was not a friendly or safe environment for members of the LGBTQ community. HB 142's critics also point out that lawmakers would be able to extend the moratorium on local ordinances after 2020, effectively kicking the can down the road.
The NCAA appears to hold some reservations about HB 142, stating, "As with most compromises, this new law is far from perfect."
Championship sites in North Carolina will be required to "submit additional documentation demonstrating how student-athletes and fans will be protected from discrimination."
Mara Keisling, executive director of the National Center for Transgender Equality (NCTE), said that she was "heartened" by this provision, because it would reveal the weaknesses inherent in the NCAA's position on HB 142. Without state protections, public and private colleges and universities alike would struggle to host discrimination-free events.
"We hope that this provision requiring any sites in North Carolina or elsewhere to submit this additional information will just manifest itself that it is not possible to hold a discrimination-free event in North Carolina," Keisling said.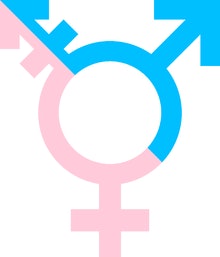 Shane Windmeyer, director of Campus Pride, told Diverse that the NCAA's stance on HB 142 is not surprising. He noted that 30 NCAA member institutions "openly discriminate" against LGBT students through Title IX exemptions, but are nevertheless considered full members of the NCAA and are allowed to participate in NCAA championships and events.
"I never expected the NCAA to be an ally, because they have the problem that HB2 has within their own organization," Windmeyer said.
Other athletic association have weighed in on the issue in recent days. The Atlantic Coast Conference (ACC) sent out a statement last Thursday saying that "the recently passed legislation allows the opportunity to reopen the discussion with the ACC Council of Presidents" regarding the site of conference championships. Less than 24 hours later, the ACC Council of Presidents voted to lift the boycott.
Bri Funte, a spokesperson for the Central Intercollegiate Athletic Association (CIAA), which governs an association of predominantly historically Black schools in the mid-Atlantic, said in an email on Tuesday that the CIAA has not made a decision regarding the site of any of its 15 championships for next year, but plans to make that determination by the end of the academic year.
Catherine Morris can be reached at cmorris@diverseeducation.com.