For decades, college coaches have primarily been White and male. Coaches of color are in short supply. In addition, decades after the advent of Title IX, female coaches are not at parity with male coaches, even when it comes to coaching female teams. The same largely holds true for athletic director positions, sports administrators and support staff.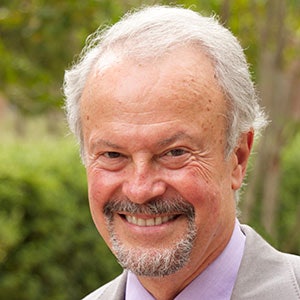 As the student-athlete pool becomes more diverse, the divide in racial and gender representation between student-athletes and the professionals who lead teams both on the field and off is all the more stark. The Knight Commission on Intercollegiate Athletics tackled that disparity head-on at its annual meeting in Washington, D.C., on Monday.
Players and coaches have called for reform for decades without gaining much traction. One suggestion that has been bandied about is to replicate the "Rooney Rule" at the college level. The NFL created the Rooney Rule in 2003 in an attempt to increase minority representation among the league's head coaches. At the time, there was one minority coach across all 32 NFL teams.
The rule requires teams to interview minority candidates for head coach positions. Since the Rooney Rule was implemented, the proportion of head coaches of color in the NFL increased. As of 2017, there are expected to be eight minority head coaches.
At the Knight Commission meeting on Monday, panelists and commissioners debated the merits of adapting the Rooney Rule for college sports. Bob Bowlsby, commissioner of the Big 12 Conference, said that the conference discussed whether it should adopt the Rooney Rule at a recent forum in Atlanta.
"I think reasonable people can disagree as to how successful it is, but in the end, it's not about interviewing people of color, it's about hiring people of color," Bowlsby said. "It's not about going through a process, it's about having a result."
Dr. Richard Lapchick, director of the The Institute for Diversity and Ethics in Sport (TIDES) at the University of Central Florida, has long called on the NCAA to institute a version of the Rooney Rule for intercollegiate athletics, advocating for what he calls the "Eddie Robinson Rule," in honor of the legendary Grambling State coach.
Like the Rooney Rule, the Eddie Robinson Rule would make it mandatory for institutions to consider applicants of color and women for Division I head coaching positions.
"In terms of racial and gender hiring practices, the barriers aren't going to fall simply because it's the right thing to do," Lapchick said on Monday. "They're going to fall because they're challenged."
Arne Duncan, erstwhile Secretary of the Department of Education in the Obama era and current Knight Commission co-chair, said that there are plenty of potential coaches of color already playing for colleges and universities.
"When we talk about hiring, there's a lot of talk about increasing the pool [of applicants]," Duncan said. "We actually have a hiring problem, not a pool problem."
Scottie Montgomery, head football coach of East Carolina University, shed some light on the student-athlete to coach pipeline. "If colleges want to see a change in diversity in coaching, first we have to start with student-athletes," he said.
With a solid academic background, players can move on to graduate studies and become graduate assistants.
At the graduate assistant level, student-athletes of color start to be "weeded out," Montgomery said, something he is trying to address at East Carolina by encouraging his athletes to maintain a certain GPA. "If they can't get into graduate school, a lot of them have no chance of becoming Division I coaches," he said.
The NCAA is also putting some pressure on its constituents to be more intentional about their hiring practices. The organization called on college presidents, chancellors and commission heads to sign a pledge in September to "specifically commit to establishing initiatives for achieving ethnic and racial diversity, gender equity and inclusion with a focus on hiring practices in intercollegiate athletics."
The pledge was voluntary and institutions who did not sign it will not be penalized.
Dr. Bernard Franklin, executive vice president of education and community engagement and chief inclusion officer at the NCAA, said at the Knight Commission meeting, "I am not naive enough to believe that signing a pledge will change the landscape; it will take action."
Nevertheless, the NCAA set a goal of 80 percent of its members signing the pledge in the first year. So far, approximately 70 percent of the NCAA's 1,100 member institutions have signed.
The remaining 30 percent cited a variety of reasons for not signing, Bernard said. Some told the NCAA that they were already committed to diverse hiring, and believed that "if you have to sign a pledge to do what's right, then it's really meaningless."
Some presidents might not "like the language," Bernard conceded. Others simply might not have seen the NCAA's emails, according to Bernard.
"It's great for everybody to sign a pledge, and I appreciate the initiative of the NCAA fostering and encouraging diversity, but where the rubber hits the road … whether you're Black, White, Hispanic, or female, it's a hard business," Bowlsby said.
Florida State University athletic director Stan Wilcox predicted that appealing to colleges' pragmatic business sense might help move the needle on diversity.
"We have to have an African-American head coach win a national championship," Wilcox said. "That will change things almost overnight."
He pointed to the example of basketball head coaches John Thompson, Nolan Richardson, and most recently, Kevin Ollie, leading the way for other African-American coaches.
The Knight Commission concluded the meeting with a series of recommendations for college athletics. In a statement released on Monday, the commission said it would like to see the College Football Playoff National Championship allocate at least one penny of every dollar of revenue to programs designed to develop a "deeper and more diverse talent pool in college football coaching." In addition, the commission called on the CFP to add current or former student-athletes to its board of managers, among other recommendations.
Current Knight Commission co-chairs told reporters at the conclusion of the meeting that the organization "had an interest" in getting involved with conversations about the Rooney Rule and the NCAA's pledge.
"We just haven't had an opportunity to talk about it as a commission," Cartwright said of the Rooney Rule. Duncan told reporters to "stay tuned" on that front.
Catherine Morris can be reached at cmorris@diverseeducation.com.