A recent report has found that certain degrees at Tennessee's public colleges and universities are leaving students with higher debt than what they make annually, Main Street Nashville reported.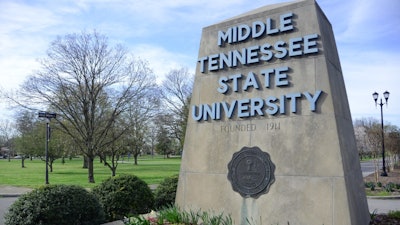 The Beacon Center of Tennessee reviewed data for graduates of 320 different undergraduate programs in the state.
"This data allows us to objectively analyze programs and determine which ones provide opportunities to increase incomes and which ones will likely leave students with excessive debt and a salary that does not allow them to get out of it," said Beacon Director of Policy and Research Ron Shultis. "Prospective students can now make an informed decision on their financial future, and universities can see if they really are providing value to students and the community."
Middle Tennessee State University's (MTSU) anthropology program had the state's lowest return on investment (ROI) – a debt as percentage of earnings rate of 179%. The other programs in this top five were Tennessee State's general agriculture program (152%); University of Tennessee-Martin's English language and literature program (140%); MTSU's international studies program (151%); and University of Memphis' theater arts and stagecraft degree.
Meanwhile, the associate degree nursing program at Walters State Community College had the highest ROI (8%).
The state funds two years of free community college for high school grads and adults without associate or bachelor's degrees.
"Even without financial cost to the student, it still begs the question: should state tax dollars support a program that does not prepare a graduate to make a better living?" Shultis added.