Even with the U.S. Supreme Court's decision to strike affirmative action, there are still ways to get diverse student populations into higher ed, experts and scholars said at a webinar hosted this week by California student success organization The Campaign for College Opportunity.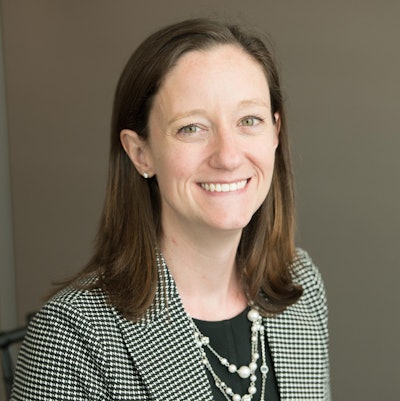 Citing Chief Justice John Robert's majority decision on the matter, EducationCounsel co-founder Art Coleman said that it was still possible to strategize and innovate to promote access, equity, and diversity in higher ed.
"For the immediate term, I think the fundamental focus is likely to be on the embrace of the court's recognition that nothing in the opinion should prohibit institutions from considering the authentic, the real lived experience and perspective of applicants that may be associated with their racial identity and experience, tied to the qualities they seek to advance through admission-oriented policies and practices," Coleman said.
Along that same line, experts spent the webinar discussing strategies and recent briefs on equitable admissions in higher ed, specifically on topics such as recruitment, legacy admissions, early action practices, test-optional and test-free policies, and holistic review of student applications.
Lisa Holder, president of the Equal Justice Society, said that one way to view and strengthen diversity efforts was to start closer to the beginning of students' academic journeys by creating more pre-K-12 opportunities.
"We should be thinking about cradle-to-career opportunity, how education from the cradle to career is the great equalizer, and making sure it remains so," Holder said.
Intentionality from institutions in terms of which high schools and communities they choose to invest recruitment efforts in was a key component that was highlighted. Research indicated that many schools prioritized predominantly white and affluent high schools and communities when recruiting, said Mamie Voight, president of the Institute for Higher Education Policy (IHEP), which authored the first of the three briefs.
This lack of priority on communities with high concentrations of students of color, students from low-income backgrounds, first-generation college goers, rural students, community college transfer students, or adults looking to return to higher ed can be changed, Voight said.
"Aside from what was decided by the Supreme Court, many of these changes within recruitment can be made now," Voight said.
Additionally, admissions practices such as demonstrated interest, early decision and action, and legacy preferences privileged those with more access to resources, support, and information, in turn perpetuating racial and socioeconomic inequalities, Voight said.
And taking such disparities in resources into account forms the backbone of an admissions practice that Dr. Michael Bastedo, associate dean of University of Michigan's Marsal Family School of Education, advocated for: holistic review.
In essence, holistic review calls for admissions officers reading student applications to assess an applicant's credentials and achievements in light of the opportunities available to said applicant in their families, high schools, and neighborhoods. The practice is about putting things in context and understanding what exactly is possible for that applicant to achieve, said Bastedo, who authored the second brief.
Another barrier to higher ed, one that many schools are doing away with, is the standardized testing requirement, said Dr. Julie J. Park, an associate professor of student affairs at the University of Maryland College of Education and author of the third brief.
Currently, more than 1,800 institutions are either SAT/ACT test-optional or test-free, Park said, a development that existed prior to but grew as a result of the COVID-19 pandemic. And according to Common Application, over 50% of students applying through the platform are choosing to not submit a test score, Park added.
"Even though test-optional has some shortcomings, it may be an important steppingstone in higher ed history in terms of institutions learning on a mass scale that you can evaluate applications without test scores, you can admit incredibly talented students," Park said.
Such practices to bolster diversity in higher ed may have costs tied to them, but many are no- or low-cost, Voight said. And ultimately, university leaders need to decide which efforts they want to allocate manpower and resources to.
"One of my biggest fears about this [SCOTUS decision] is admissions officers and college leaders overinterpreting this decision and there just being this logic out there that we can't think about race anymore in admissions," Bastedo said. "And I don't think that that is the implication of this decision."