Texas A&M University-San Antonio has received a $3 million grant to address economic issues and expand technology access for its student population.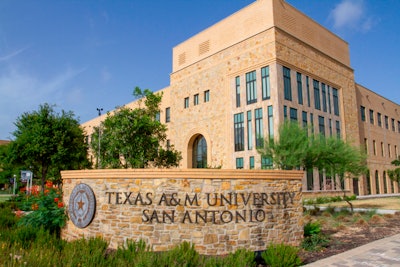 The money – in the form of a "Caminos Hacia el Éxito" (Pathways to Success) grant from the U.S. Department of Education (ED) – will help the school fund several initiatives in support of its diverse student body, particularly its large Hispanic and low-income student population.
The initiatives include a summer bridge program for students who have not passed the Texas Success Initiative and have not yet been deemed college-ready; a redesign of its First Year Seminar course to focus on career exploration and academic skills; an improvement to faculty professional development opportunities; and a loan program for laptops.
"The Caminos Hacia el Éxito Grant is symbolic of the University's unwavering commitment to impacting students' lives by offering a transformative educational experience," said Dr. Duane A. Williams, Texas A&M's associate vice provost of student success and retention. "This grant is designed to reach as many undergraduate students as possible and will lay the foundations for removing early barriers."