A growing number of states have adopted or are seeking to enact outcomes-based funding in higher education, which scholars say is indicative of the fact that states are grappling with larger issues of funding for higher education in general.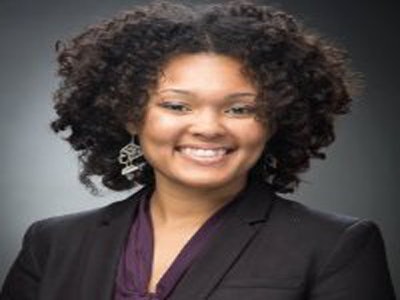 Twice as many states – four – as the prior year adopted outcomes-based funding in higher education in 2017, and a growing number of state legislatures made an effort to do so but got thwarted, according to a new analysis released Tuesday by the Education Commission of the States.
So far this year, Arkansas, Kentucky, Texas and Utah all adopted some form of outcomes-based funding, or OBF, whereas last year, Michigan and Rhode Island were the only states to do so.
But the bigger picture shows that an increasing number of state legislatures have at least considered outcomes-based funding, which seeks to incentivize colleges and universities to increase performance in certain key areas, such as retention and completion, by allocating a certain amount of funding based on how well they perform on those particular indicators.
Excluding appropriations bills, at least 14 states considered OBF legislation in 2017, versus at least nine in 2016.
A total of 34 OBF bills were introduced this year, of which four were ultimately enacted. One enacted bill — in Florida — was vetoed, and five are still pending, according to a policy brief from the Education Commission of the States.
"The increase in outcomes-based funding is a sign that states still struggle to adequately fund higher education, and they are looking for a more certain return on that limited public investment," said Dr. Tiffany Jones, director of higher education policy at The Education Trust, an advocacy and policy organization that focuses on low-income students and students of color.
Jones is also author of a new book titled "Outcomes Based Funding for Racial Equity: Can Equity Be Bought?"
"OBF is a way to incentivize colleges and universities to focus on outcomes, and is one of the only existing policy levers that serves this function, thus these policies will continue to be adopted," Jones said.
Jones argues that the OBF polices that were enacted prior to this year could stand to place a bigger emphasis on issues of equity, particularly around issues of race.
"Although many states provide incentives for graduating 'at-risk' students, these models often shy away from naming race specifically by providing incentives for graduating students of color, even though many of them have gaps in completion by race," Jones said. "Equity isn't given enough value to ensure campuses don't just become more selective to increase outcomes."
Jones said higher education is a "stratified system" in which "students with the least resources are concentrated at the campuses with lower completion rates and few resources to implement changes." For that reason, she said, effective policies must be coupled with investments in the campuses that enroll low-income students and students of color, such as community colleges and minority serving institutions, or MSIs.
Dr. Nicholas Hillman, associate professor of educational leadership and policy analysis at the University of Wisconsin, said OBF is becoming a politically expedient thing to do.
"As states begin to reinvest in public higher education, there is political pressure to not just give campuses a blank check," Hillman said. "This is what makes OBF so popular — elected officials can say they are reinvesting, but only if colleges can prove they earned it."
Hillman also raised concerns that OBF might favor institutions that are better resourced.
"We know campuses with more financial resources are better-able to help students succeed, which means they are more likely to win under these funding models," Hillman said. "This also means it's harder for under-resourced campuses to win new money in OBF formulas. As a result, it is possible the rich colleges get richer and poor get poorer."
Hillman said a more effective way to improve college completion would be to close resource gaps between predominantly white institutions and MSIs.
"Some states try to do this by giving bonuses to campuses serving low-income, adult, or students of color," Hillman said. "But I fear this approach is not going far enough to truly close the wide resource gaps that exist."
The effectiveness of OBF is still uncertain, Jones said, and OBF might lead to unintended consequences. The ECS brief also states that evidence of the OBF policy impact has been "mixed, with various findings of positive and negative results across a range of locations and policy constructs."
"It seems like a good idea, but the jury is still out on whether paying colleges for results leads to better outcomes for students," Jones said. "At the same time, research shows the incentive for results can lead colleges to tighten entrance requirements, even at community colleges, which reduces access to low-income students and students of color who receive lower quality K-12 education."
She added, "Combine that with lobbying from institutions that prefer guaranteed funding, and it's not a surprise these efforts fail."
Jones said it's important to understand the "funding" aspect of outcomes-based funding. She noted that most states currently only allocate less than 10 percent of their higher education funding based on outcomes.
"This is not surprising because most people are in support of improving higher education outcomes, and the idea of aligning funding that supports this is not controversial," Jones said. "The controversy is in the how success is defined, and if campuses are equipped to make these improvements."
Jamaal Abdul-Alim can be reached at jabdul-alim@diverseeducation.com or you can follow him on Twitter @dcwriter360.