Recent results of surveys from two leading research universities examining campus climate revealed major disparities between the experiences and views of White faculty and those of underrepresented minority groups on issues of diversity and inclusion. ­
The University of Iowa and the University of Maryland-College Park (UMD) over the last 18 months have released the results of their surveys, which include students, faculty and staff. Although the campuses are dissimilar in population demographics, the results reflected similar disparities between the views and experiences of White faculty compared with faculty of color. In the surveys, minority faculty expressed lower levels of satisfaction compared to their majority counterparts and cited both overt and subtle forms of bias. ­ The key findings were generally in line with published data on the subject.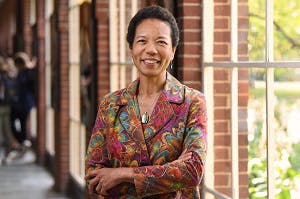 Dr. Georgina Dodge, who was recently appointed vice president for diversity and inclusion at UMD, tells Diverse, "Climate surveys are important for us to collect and compare data about how people are experiencing our institutions, but there is and has been a wealth of information and research demonstrating that the experiences of marginalized identities are more negative than those of the mainstream." She notes that she was not at either Iowa or UMD "during the implementation of those surveys, so my perspective is as an outside observer."
Dodge, who has served as the chief diversity officer at Bucknell and at the University of Iowa, also says, "It is critical that we continue the important work of creating inclusive environments on our campuses for everyone."
UMD began its survey after the May 2017 stabbing death of a young Black man, 2nd Lt. Richard Collins. ­The trial of the White former UMD student charged with the murder has been postponed to December. ­The murder and subsequent demands for the university to address racism, discrimination and bias on the College Park campus led to the survey.
"­The murder was charged as a hate crime against a former UMD student, which caused an intense campus reaction highlighting concerns about hate/bias incidents and other campus climate-related events at UMD," the introduction to the campus climate report states.
Universities face diversity challenges
Solomon Comissiong, assistant director of UMD's Nyumburu Cultural Center and president of the Black Faculty and Staff Association, says the composition of the faculty suggests a lack of commitment by the university to diversity. "One of the main concerns is that we have one of the lowest retention rates of Black faculty of any Research I state institution in the United States," Comissiong says. "­That's long been the case and it continues to be an issue. It's an enigma at best, and at worst it's reprehensible. We're not in Idaho or Montana, so this is not good at all." UMD College Park is located in Prince George's County, Md., which is 63 percent African-American, according to current U.S. Census figures.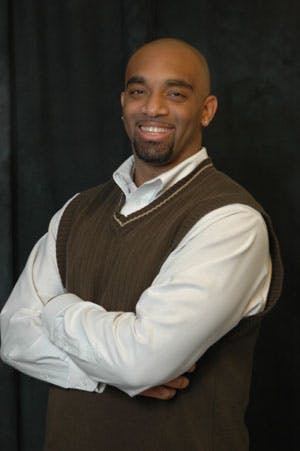 Comissiong added that the lack of Black faculty affects enrollment and retention of African-American students, a point that has been supported by research. As a founder of the Black Male Initiative on campus, Comissiong notes that he was moved to organize it by "two seniors who approached us saying they had never had an African-American professor in any of their classes."
Comissiong's concerns are reflected in the numbers. In fall 2009, 4.8 percent of tenured or tenure-track faculty members were Black Americans. By 2016, this figure dropped to 4.2 percent, according to the university's 2017 Cultural Diversity Report. The university also reported that last year's freshman class was 7.3 percent African-American, down from 10.8 percent in the previous year.
At the University of Iowa, 76 percent of respondents report being somewhat or very satisfied with being a faculty or staff member there. However, more than 50 percent of Iowa's underrepresented faculty and staff report that they have experienced either obvious/blatant or subtle discrimination at the university in the past 12 months because of their racial or ethnic identity, according to the survey. Those views were not limited to racial minorities, however.
Notably, nearly 40 percent of UI faculty and staff with a self-identified disability report that they have experienced obvious/ blatant or subtle discrimination at the University of Iowa because of their ability or disability status in the past 12 months. The most commonly reported type of discriminatory experience is age, reported by 27 percent of staff and 24 percent of faculty. For faculty, the second most common type of discriminatory experience reported is gender identity or gender expression (23 percent).
In addition, 39 percent of UI faculty and staff report that they have seriously considered leaving the university in the past 12 months. 41 percent of underrepresented minority staff report considering leaving due to campus climate.
Among those who have considered leaving the University of Iowa, 60 percent of staff and 47 percent of faculty identify departmental climate as one of the reasons they have considered leaving. Notably, though he did not give a specific reason for stepping down, Dr. TaJuan Wilson, UI's associate vice president for diversity, equity, and inclusion, abruptly announced his resignation from the $224,000 post after just six weeks on the job, stating in a university news release, "This opportunity will be wonderful for the right person, but it is not the right fit for me at this time."
In the UI survey, fewer than 50 percent of faculty and staff reported participating in diversity-related professional development offered on campus in the previous 12 months. Among those who did participate, 91 percent agreed that the training "increased their effectiveness in promoting diversity, equity, and inclusion."
UMD survey respondents expressed dissatisfaction with the university's response and handling of "hate bias incidents" that have occurred repeatedly on the campus. The Diamondback, an independent student newspaper at UMD, chronicled a number of incidents including displays of swastikas, a noose and racial slurs.
Racial and ethnic minorities comprise about one-fifth of the University of Iowa's tenured and tenure-track faculty, with the largest minority group being Asians, according to the latest university statistics. At UMD-College Park, minorities make up about one-fourth of the full-time faculty, also with Asians as the largest minority group, according to data from the Maryland Higher Education Commission.
'The most discriminated-against class is the White male'
In both campus climate surveys, some of the participants pushed back against diversity and inclusion, as these comments exemplify in the UMD report:
"Stop treating white male as the problem. Stop hating Christians and attacking them for their beliefs while giving other religions and race a free pass on everything. This has been the most hateful and unkind place I have ever been to in my life and it make[s] me very sad to see so much hate." (Student, White, Man)
"Tell students and staff not to use 'southern white male' as an eternal puppet to attack in arguments." (Student, White, Woman)
In the Iowa survey report, a section was devoted to "discrimination against majority identity groups" and noted opinions "that campus diversity, equity, and inclusion efforts have resulted in discrimination against majority identity groups or individuals, especially white men." Some of the respondents were quoted, including this one: "It is about time liberals and all the minorities come to realize that the most discriminated against class is the white male . . . why should a person that is under any of these protected class[es] get a job that a white male is by far the best person for the job?"
Among the UI "Suggestions for Increasing Inclusiveness" was the suggestion: Provide more events to interact with people with different social identities and characteristics; promote community for underrepresented groups; articulate a broad understanding of diversity; and ensure an open climate for dialogue across differences.
Other institutions also have seen the need in recent years to conduct similar surveys. For example, the University of Miami in Oxford, Ohio, published overall findings stating that 69 percent of respondents indicated that they were "very comfortable" or "comfortable" with the climate at Miami University and 17 percent indicated that they personally had experienced exclusionary, intimidating, offensive, and/or hostile conduct. However, just 18 percent of respondents of color and 16 percent of multiracial respondents were "very comfortable" with the overall climate.
The institutions are developing action plans to address the issues indicated by the responses.
The UMD survey concludes, "There were clear differences on the basis of racial-ethnic identification on items related to belongingness, feeling welcomed, and satisfaction with the decision to attend school or work at UMD." It also stated that responses indicated "a need to create opportunities to build community through civil discourse, concrete actions, and an investment of resources in a structured, systematic approach to equity, diversity and inclusion."