In 2019, issues related to diversity in higher education took the national stage.
A federal court judge ruled to uphold Harvard University's race-conscious admissions policy, dealing a stunning blow to anti-affirmative-action proponents who hoped the case might be a defining issue in next year's 2020 presidential race.
In Students for Fair Admissions v. Harvard, Judge Allison Burroughs defended the use of race as a consideration in the admissions process, rejecting the claim that Harvard had intentionally discriminated against Asian American applicants. 
"The rich diversity at Harvard and other colleges and universities and the benefits that flow from that diversity will foster the tolerance, acceptance and understanding that will ultimately make race conscious admissions obsolete," Burroughs wrote in a 130-page opinion. 
Meanwhile, a similar case involving University of North Carolina-Chapel Hill remains in court. The same anti-affirmative-action group, Students for Fair Admissions, challenged the school's admissions process, arguing it illegally penalized Asian American and White applicants by taking race into account. 
Both cases could have a major impact on the future of affirmative action. 
DACA 
DACA (Deferred Action for Childhood Arrivals) students were also a subject of debate in court. In November, the Supreme Court heard  oral arguments about the DACA program, the Obamaera policy that protects immigrants who arrived in the U.S. as children from deportation and enables them to work in the United States. 
Since the Trump administration's 2017 attempt to end the program, no first-time applications for the DACA program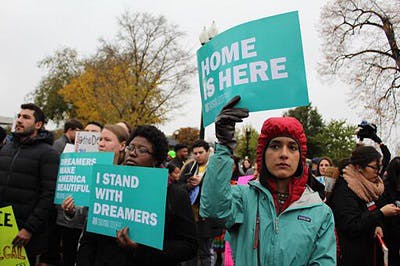 have been processed. But lower courts decided against DACA's removal, which means current DACA recipients could still apply to renew their status as the Supreme Court deliberated. The central debate hinged on whether President Trump rescinded the program on a sound legal basis when he argued that Obama didn't have the power to instate it in the first place. 
"These are our lives in the balance," says DACA recipient and South Texas College of Law student Lesly Guillen. "It's more than just a piece of paper to us. It's the only kind of stability that we have." 
Department of Education 
The U.S. Department of Education faced criticism for its handling of student loan debt forgiveness for defrauded students and public servants. 
The department released its new Borrower Defense to Repayment rule, designed to give students debt relief in cases where they took out loans to pay for fraudulent schools. The new version, which goes into effect on July 1, 2020, makes it harder for federal student loan borrowers to have their debts forgiven, enforcing stricter criteria. 
The updated regulations came more than a year after the Department of Education changed the 2016 Obama-era rule. In late 2017 and early 2018, the department entered into a negotiated rule-making process — a meeting of federal agencies and constituents — to hash out a new draft. 
The regulations "set a very high bar" for students to access debt relief while allowing for-profit schools to "continue to set a low bar for themselves," says Ashley Harrington, senior policy counsel at the Center for Responsible Lending. 
Also, a report by the House Committee on Education and Labor showed that the Department of Education disregarded signs that Public Service Loan Forgiveness wasn't being implemented properly. 
Out of about 76,000 applicants, over 99 percent of public servants were denied loan forgiveness, as of March 2019. 
The report — "Broken Promises: How the Department of Education Failed Its Public Servants" — revealed internal audits in 2016 and 2017 that raised concerns about FedLoan, the single servicer contracted to implement the program. Borrowers complained about misinformation, miscounted qualifying payments and unclear qualifications for verified employers. 
FedLoan "was not properly implementing the Public Servant Loan Forgiveness program," Committee Chairman Rep. Bobby Scott says in a statement. "Rather than addressing those issues, the Department ignored warnings raised by its own staff and failed to take necessary steps to keep the promises made to student borrowers." 
Campus climate 
Throughout the year and across the country, schools struggled to respond to campus climate concerns in the wake of racially charged incidents. 
Smith College announced administrative reforms after settling a lawsuit with student Oumou Kanoute in January.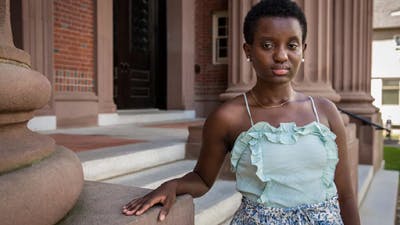 Kanoute, a Black rising sophomore at the time, had campus police called on her in July 2018 while eating her lunch in a common room after lunch service ended. 
Smith College, which will now require diversity training for faculty and staff, drafted a new definition of "suspicious activities" for campus police and instituted clear guidelines for college employees on when to call campus police. 
Smith College wasn't the only campus having difficult conversations about campus policing. A  video went viral on American University's campus, showing more than six campus police officers carrying a Black female student, junior Gianna Wheeler, out of her room in off campus university housing by her arms and legs. 
"This is my dorm room," she yells. "Get off me." 
According to a statement by Black Lives Matter DC, the American University Police Department was supposed to be performing a wellness check when the video was taken on Sept. 27. The group protested Wheeler's treatment the day of her disciplinary hearing, alongside The Future is Feminist and student activists. 
Wheeler had been accused of assaulting another student resulting in a month-long suspension, but she was later found not guilty at her hearing. 
Over the summer, Oberlin College and one of its administrators — Dr. Meredith Raimondo, vice president and dean of students — lost a defamation lawsuit to an Ohio bakery near campus after Oberlin students protested the establishment for its treatment of a Black student.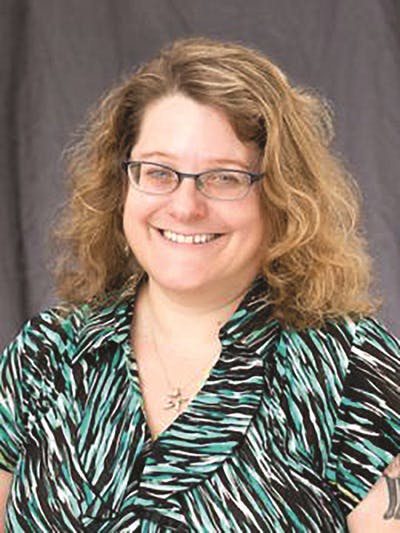 The verdict — awarding Gibson's Bakery $11 million in compensatory damages — stemmed from a physical altercation in 2016 where a White employee assumed student Jonathan Aladin was trying to steal wine and put him in a chokehold. According to court records, Aladin went to Gibson's Bakery to buy wine with a fake ID. When students boycotted the bakery and encouraged the university to no longer use it as a supplier, Gibson Bakery accused the university of bolstering student claims that the family-owned business was racist. 
Syracuse University faced a slew of racist and antisemitic incidents in November — at least 12 instances of slurs and threats on campus. 
"It just kept coming," says D r. Kishi Animashaun Ducre — an associate professor of African American Studies and associate dean of diversity, equity and inclusion. 
Tensions on campus prompted a student sit-in at the Barnes Center at the Arch that lasted over a week. The group of students — which called itself #NotAgainSU — condemned the university's slow response and made a list of 19 recommendations to the administration, including expulsion for anyone involved in the racist incidents, more counselors from marginalized backgrounds and diversity training for staff and faculty. Syracuse University Chancellor Kent Syverud ultimately agreed to a lightly edited version of the students' demands.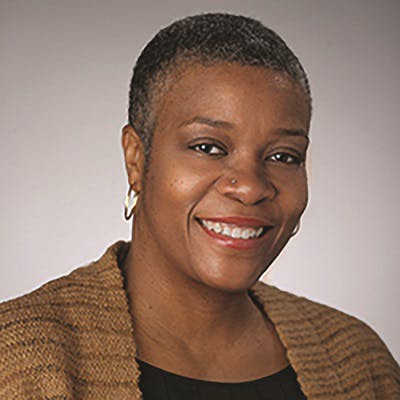 Universities were also introspective this year about campus climate for minority faculty. The University of Iowa and the University of Maryland at College Park released the results of their campus climate surveys, which included students, faculty and staff. 
Although the campuses are dissimilar in population demographics, the results reflected similar disparities between the views and experiences of White faculty and faculty of color. In the surveys, minority faculty expressed lower levels of satisfaction compared to their majority counterparts and cited both overt and subtle forms of bias. 
Solomon Comissiong, assistant director of University of Maryland's Nyumburu Cultural Center and president of the Black Faculty and Staff Association, says the composition of the faculty showed a lack of commitment to faculty diversity, which impacts the school's ability to retain students of color. He notes that the university has "one of the lowest retention rates of Black faculty of any Research I state institution in the United States." 
"It's an enigma at best, and at worst it's reprehensible," he says.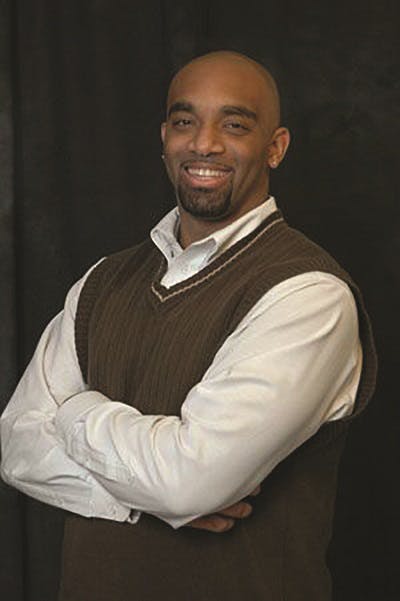 At the University of Iowa, 76% of respondents reported being somewhat or very satisfied with being a faculty or staff member there. But more than 50 percent of Iowa's underrepresented faculty and staff report that they have experienced either obvious/blatant or subtle discrimination at the university in the past 12 months because of their racial or ethnic identity, according to the survey. 
Notably, though he did not give a specific reason for stepping down, Dr. TaJuan Wilson, UI's associate vice president for diversity, equity and i n c lu s i on , abruptly announced in August his resignation from the $224,000 post after just six weeks on the job, stating in a university news release, "This opportunity will be wonderful for the right person, but it is not the right fit for me at this time." 
Mental health 
Like last year, student mental health was widely discussed on campuses. 
The University of Southern California grappled with the issue because of an increase in student deaths. Nine students died between August and November. 
In a letter to students, the university noted its commitment to strengthening its mental health services, especially as the Center for Disease Control reported in October  that the suicide rate among people aged 10-24 increased 56% between 2007 and 2017. The university confirmed that three of the nine deaths were suicides. 
Campuses specifically focused on the mental health needs of minority students. For example, the Steve Fund — a nonprofit dedicated to improving mental health for students of color — hosted a series of on-campus, daylong conferences called "Young, Gifted and @Risk." 
Each conference brought faculty, administration, students and mental health experts together for in-depth discussions on how to promote the emotional wellbeing of minority students. 
Intercollegiate athletics 
College sports made national news when the National Collegiate Athletic Association (NCAA) leaders voted unanimously in support of adjusting the rule to allow college athletes to profit from their "names, images and likenesses."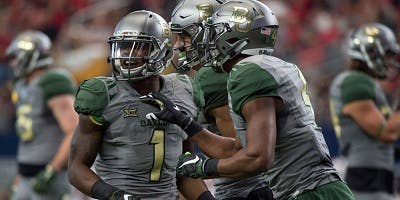 This came after a September bill that prohibited California schools from punishing their athletes for accepting endorsement deals was signed into a law. Over a dozen states have announced bills similar to California's bill. 
NCAA board members will now work to update their rules to be "transparent, focused and enforceable" in order to ensure no competitive imbalance. The new rules are set to be implemented by January 2021, according to NCAA. 
"We must embrace change to provide the best possible experience for college athletes," says Dr. Michael V. Drake, chair of the NCAA board and president of The Ohio State University, in a statement. 
Drake announced that he will retire from the Ohio State University presidency in 2020. 
"Additional flexibility in this area can and must continue to support college sports as a part of higher education," Drake said.