Virginia Commonwealth University's (VCU) medical college was "intimately connected" to slavery in the mid-1800s, according to a report commissioned by VCU and published last month, the Richmond Times-Dispatch reported.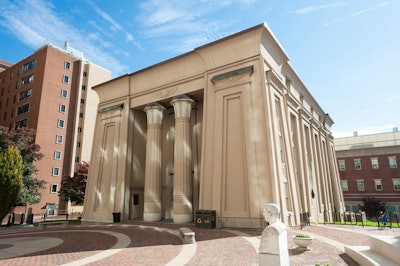 The school owned or rented enslaved people who cooked, cleaned, and maintained buildings. The $30,000, 74-page report called the use of enslaved workers sad and troubling.
VCU commissioned the report following a 2021 state law requiring VCU, University of Virginia (UVA), the College of William & Mary, Longwood University, and Virginia Military Institute (VMI) to examine how slavery impacted them, to commemorate the lives of those enslaved, and to form a response.
The 2021 law also asked schools to establish a scholarship or economic program for students with a connection to slavery.
VCU will form a commission to determine next steps, VCU President Dr. Michael Rao told the board of visitors last month. The next step is expected by the end of the academic year.
"The university must acknowledge and thoughtfully examine the role that slavery played, has played and continues to play in human beings," Rao said.
The report does not entirely fill in the missing pieces. The identities of those enslaved remain largely unknown.
"MCV never reckoned with the contradictions between its often lofty and humanitarian rhetoric and its commitment to slavery during the antebellum period," said Dr. Peter J. Wosh, New York University professor and author of the report.