Purdue University will receive $50 million to name the undergraduate institute in the Mitchell E. Daniels, Jr. School of Business the Bruce White Undergraduate Institute.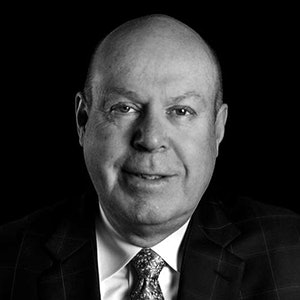 White – he died Jan. 19 – was founder and chairman of White Lodging, former member of the Purdue Board of Trustees, and longtime university benefactor. The $50 million commitment comes from The Dean and Barbara White Family Foundation and is the largest monetary contribution made to Purdue's School of Management/Business yet.
"The White Family Foundation has long been a truly dedicated partner in helping Purdue achieve excellence at scale. The naming after Bruce White, one of the most prominent Boilermakers our university has ever known, is particularly meaningful to us," Purdue President Dr. Mung Chiang said. "This gift ensures Purdue will educate exceptional undergraduate business students who will create and grow competitive businesses in a technology-driven, free-market economy."
The White Family Foundation has been strong supporter of the university. It previously committed $20.8 million in April 2022 for the Dean V. White Real Estate Finance program and started conversations to reinvent the School of Management as a business school.
"Bruce was a wonderful husband, father and friend," said Beth White, Bruce's wife. "He was successful in his personal and business life because he was himself in all settings. Integrity was not just a word to Bruce; it was foundational. His values were matched by a tremendous drive to constantly improve in all aspects of life, to never accept the status quo and to have the courage to ask the tough questions — even of himself. When a leader like that shows up, things become dynamic. Everyone is inspired to give their best, and a journey toward excellence begins. Our family is very honored and pleased to know that the values and qualities Bruce lived by will be instilled and replicated in future generations of leaders who get their start at the Bruce White Undergraduate Institute."