SUNY Old Westbury will be transitioning into a university, effective Jul. 1,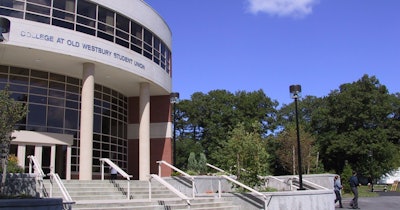 The school made the announcement Apr. 14, during the inauguration of Dr. Timothy Sams as its president. Sams had been appointed president of the school two years ago, amid the COVID-19 pandemic, and his inauguration had been held off as the school began to return to full swing.
The name change will be subtle – from "State University of New York College at Old Westbury" to "State University of New York at Old Westbury."
"SUNY Old Westbury is proud to be recognized formally as a university, a recognition that is reflective of our rigorous, high-quality academic offerings at both the undergraduate and graduate levels," Sams said in a news release. "This new designation rightly represents the type of institution that we are today. Even so, while our legal name changes, our mission remains the same. SUNY Old Westbury is a campus committed to powerful, liberal arts education and dedicated to preparing its students for career and life success while empowering them to be change-makers for social and environmental justice."
During his inauguration, Sams described his goals for the school to be a premiere "predominantly diverse institution."
"By premiere, we mean that Old Westbury will provide liberal arts excellence by leading within the diversity, equity, inclusion and justice space; hosting a transformational student experience; sponsoring class leading programs in STEM, social justice, and sustainability; managing with distinction; and we will be responsive to the dynamic needs of our region, our country, and the world," Sams said.