The University of Arkansas (UA) System Board of Trustees have narrowly voted against endorsing a potential ten-year licensing agreement with the controversial for-profit University of Phoenix, The Washington Post reported.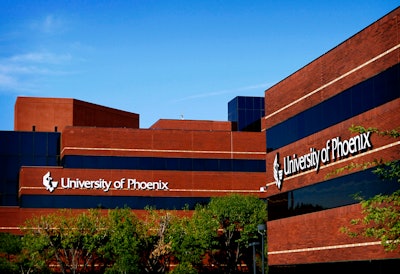 The possible arrangement to purchase Phoenix has been criticized by UA faculty and staff, who cite the Arizona school's low graduation, retention rates, legal baggage, and embattled reputation in the higher ed landscape.
To note, the 5-4 vote is symbolic at best. Although UA System President Donald Bobbitt was looking for support for the deal, he can still proceed without board approval. Phoenix would be an affiliate that could bring in approximately $20 million in revenue, Bobbitt said.
Trustees who opposed the deal on Monday said they were concerned by the lack of control the UA system would have over Phoenix.
Crass also mentioned how it was troubling that the trustees did not have access to a due diligence report on Phoenix. And trustee Sheffield Nelson said the board has been shut out of discussions with Phoenix, a claim that has been disputed by trustee Ed Fryar, who said that Bobbitt told the board about the discussions a month after they began and gives updates.