More than 39,000 people have signed an online petition for the University of Wisconsin-Madison to expel a student who used racist slurs and said she wanted Black people returned to slavery so she could abuse them, Milwaukee Journal Sentinel reported.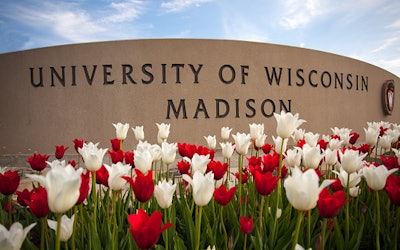 Despite condemning the video-recorded language, UW-Madison said, as a public institution, it was bound by the First Amendment.
"UW-Madison is once again letting its students down," said the Student Inclusion Coalition, a group formed after a 2019 incident in which the UW-Madison homecoming committee created a video excluding the historically Black Alpha Kappa Alpha sorority.
Citing federal student privacy law, the school did not provide enrollment status or say whether the student – no longer listed in the UW-Madison directory – was under investigation.
"It is hurtful and absolutely repulsive though not uncommon to hear a white student use such hateful language and racial slurs that are disrespectful and degrading to our community," UW-Madison's Black Student Union said in a statement. Black students are very much the minority at the school, where the amount of students who identify as Black alone has never surpassed 3% during a school year.
UW-Madison has received approximately 1,000 hate and bias reports related to the incident as of May 3, said UW-Madison spokesperson Kelly Tyrrell. Chief Diversity Officer LaVar Charleston said there have been reports of the student receiving threats of violence and harm.
"That too must be condemned, just as forcefully as we condemn the racist message itself," Charleston said in his statement. "And while we condemn racist actions, we also must understand that our campus is and must be a place for learning and growth. Everyone should be afforded the opportunity to grow, regardless of missteps, mistakes, or any other actions contrary to our values."
The video was uploaded the same week that Wisconsin Republican Rep. Robin Vos proposed eliminating diversity, equity and inclusion (DEI) offices from UW campuses.