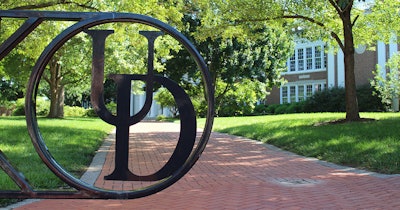 University of Delaware (UD) police are investigating after an English professor who is Jewish found a swastika drawn on a poster on her office door with the words, "We Are Everywhere," Delaware Online reported.
The swastika was drawn on a poster promoting a drag performance the professor organized years ago.
"This incident is in direct opposition to our institutional values supporting diversity, equity and inclusion, and we unequivocally denounce this and all expressions of hate, prejudice and discrimination," UD said. "The University has also reached out to support those directly affected by this incident and will continue to make resources available to all members of our community."
Campus police is following leads on the matter and investigating the drawing as a potential hate crime, University Police Chief Patrick Ogden said, adding that police were not ruling out the possibility of the act being targeted towards the LGBTQ+ community.
"You want to consider everything as a possibility, but you also don't want to assume anything," Ogden said. "It's certainly a possibility that we're exploring, but until we can identify who is responsible and what their motives are, I'm a little hesitant to say definitively that that's why this happened."
This is not the first time a swastika was drawn at UD. In November 2022, the symbol was found in a campus residence hall. Ogden said this kind of incident is not uncommon on college campuses.
"You have things that are serious incidents that in some students' minds might not be serious," Ogden said, but that law enforcement would hold those responsible accountable.