Hampton University has established a School of Religion.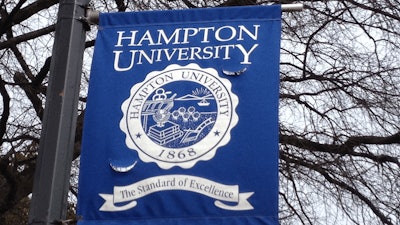 "Given that we've hosted the [Hampton University Ministers' Conference] for over a century – in terms of timing, I think this is long overdue," said Hampton President Darrell K. Williams. "Although we are not a religious institution, it is certainly a part of our fabric and our foundation. We see the development of the School of Religion as a natural progression. It's not revolutionary. It is, in fact, evolutionary."
The School of Religion will engage scholars on matters such as race, class, gender, ethnicity, sexuality, religious tradition, ideology, faith and activism, first-generation Christians, and addressing the needs of the Black community.
"At this very challenging time in our nation's history, especially with some of the divisiveness that we can see at both the societal and the political level, we think that broader thinking about these areas of religion is extraordinarily important," Williams said.
The school will offer degrees at the associate, bachelor, and master levels, a Ph.D. in public theology and community engagement, and Doctor of Ministry in pastoral leadership and congregational development.