Nearly half a year after the Ida B. Wells Society for Investigative Reporting told UNC-Chapel Hill about its coming move to Morehouse College, the school has yet to transfer all of the society's funds — nearly $4 million — a significant delay that has affected the society's work greatly, NC Newsline recently reported.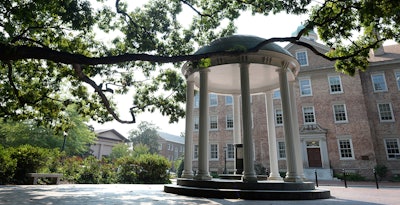 The Ida B. Wells Society works to increase and support reporters and editors of color in news organizations. This delay has resulted in the cancellation of the organization's summer internship program and a planned program for high school students at N.C. Central University.
"It's all of our operating funding, all of our grant money, our quasi-endowment," said Nikole Hannah-Jones, Pulitzer-winning journalist and co-founder of the organization. "Without it, we can't work toward our mission, we can't do any of our work."
The estimated $3.8 million – held and managed by UNC-Chapel Hill – has yet to be wholly transferred to Morehouse. Even with previous moves – the society was previously at City University of New York's Newmark School of Journalism and the Shorenstein Center at Harvard's Kennedy School of Government – it has never had this kind of trouble in transitioning, its founders said. Transferring funds for those moves had taken approximately a month.
UNC-Chapel Hill said that it has worked as quickly as possible to complete the transfer and that nearly $2.1M has been moved over.
"Since the Ida B. Wells Society announced its relocation from UNC-Chapel Hill to Morehouse College in February 2023, UNC Hussman has worked to ensure that all funds designated to support the Ida B. Wells Society are transferred as expeditiously as possible while also following the gift agreements with each funder and applicable law," a UNC-Chapel Hill spokesperson said in a statement.
However, society members have argued that documentation indicated an inexplicably slow process involving months of waiting to finalize a transfer agreement and sparse and vague progress updates. But when society leaders told UNC-Chapel Hill that they intended to go public if this wasn't resolved, transfers began almost immediately, NC Newsline reported.