Bloomfield College has merged with Montclair State University, effective Jul. 1.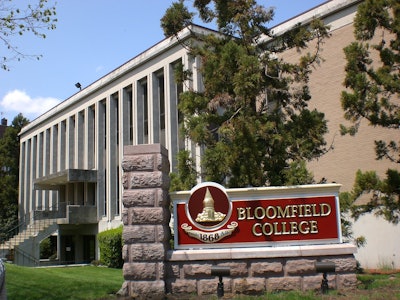 Bloomfield – it is the only four-year institution in New Jersey that is a predominantly Black institution, a Hispanic-serving institution, and a minority serving institution – will be renamed Bloomfield College of Montclair State University. The majority of the school's faculty and staff (almost 90%) were offered employment by Montclair. And Bloomfield President Dr. Marcheta P. Evans will become chancellor of the new school.
"Today we exuberantly celebrate the result of tenacious dedication, cooperation and hard work by employees of our two strategically aligned institutions," Evans said. "This merger ensures that our commitment to the academic and economic success of young people from traditionally underserved communities will not only continue but will be enhanced."
Bloomfield will continue to offer courses required for students to complete their majors and programs and will honor majors of current students while the school, over the next academic year, considers what to do with its programs. It will also retain its 13 NCAA Division II athletics programs and remain the Bears, for at least the next year, unless otherwise directed by the NCAA.