North Carolina Agricultural and Technical State University (N.C. A&T) has launched its new Center of Excellence for Social Justice.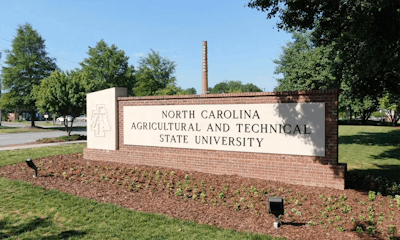 The center – helmed by N.C. A&T Henry E. Frye Distinguished Professor Dr. Jelani M. Favors – will focus on fostering educational opportunities for students and faculty and innovating for social, economic, and racial justice.
"The Center of Excellence for Social Justice is a dynamic hub where students and faculty mentors will work together to identify and address issues affecting marginalized communities, striving to implement impactful policy-based solutions," Favors said. "By leveraging academic expertise and community engagement, the center aims to make a positive difference in the lives of those facing systemic challenges and inequality."
It will also be home to endeavors such as The Power of Four Fellowship Program, for freshman looking to pursue on social equity projects; the Social Justice Scholar-in-Residence program; the Youth in Action Prize for youth activism; and the Building Bridges Roundtable, which will have staff and community members meet to discuss local issues.
"The opening of the Center of Excellence for Social Justice marks a pivotal step in our ongoing commitment to cultivating a fair and inclusive society," said Dr. Frances Ward-Johnson, dean of the College of Arts, Humanities and Social Sciences. "Through enabling our students and faculty to actively participate in research, outreach and advocacy, we are cultivating the foundations for a more promising future, one that champions the ideals of social, economic and racial justice."
The center's opening will be celebrated the week of Oct. 30, during the school's homecoming.