Faculty and staff at the University of Colorado Boulder walked out and protested for higher wages and other demands Thursday, CPR reported.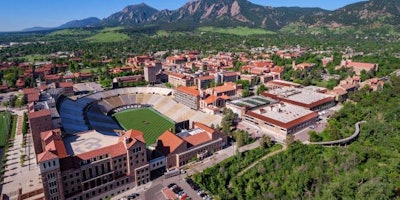 Non-tenure track faculty, contracted staff, and student workers demanded raises and better working conditions.
"Who do you think is doing the lion's share of the undergraduate teaching work on this campus? It's graduate students, it's adjuncts, and it's those of us who are non-tenure track professors," said Dr. Sigman Byrd, associate teaching professor for writing and rhetoric.
The school spends hundreds of millions of dollars on image and mission but not on faculty and staff, said members of United Campus Workers Colorado (UCW), an unrecognized union representing workers across the University of Colorado system.
"UCW is not a bargaining unit on campus or university governance group, and we will continue to address employee concerns through our established shared governance groups," CU said in a statement. "CU Boulder continues to take meaningful action to recruit and retain quality faculty and staff through a number of salary and wage increases and benefit enhancements undertaken in recent years."
Universities at large have relied more and more on non-tenure track faculty over the years. In 2021, the majority of CU's faculty is non-tenure-track (66%).
UCW members called for a 20% cost of living adjustment for all graduate workers and university staff; a minimum per class rate of $14,000 for non-tenure track faculty; a raise of $10,000 for faculty promotions; and an annual 6% cost of living adjustment added into the contracts of graduate workers, staff, and non-tenure track faculty.
"As a graduate student, I am one of the main workers collecting and analyzing data, communicating with instructors and writing papers. Yet my take-home pay leaves me worried about paying for housing, health care and my student loans," said Kristin Oliver, a graduate worker in the physics department. "Despite choosing to live outside of Boulder in Louisville, I am still going to be spending 44 percent of my stipend on housing before utilities."
Efforts to have open dialogue with the school have gone unanswered, said Jade Kelly, a worker at CU and president of CWA 7799, a collection of unions that includes UCW.
"We've seen the football program, ESPN, Fox, these corporations, private investors be prioritized while students and workers and faculty are ignored on repeat," Kelly said.