The relationship between Historically Black Colleges and Universities (HBCUs) and their city leadership starts with a simple handshake but results in economic growth, research connecting with policy, and increased opportunities for Black and Brown individuals to give back to their community as they accelerate into the middle class and beyond.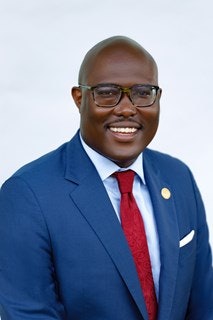 That's the message from a webinar hosted by the Rutgers University Center for Minority Serving Institutions, which gathered together not only HBCU presidents but the African American Mayors Association (AAMA) in conversation about the importance of building relationships between the postsecondary institutions and the municipalities in which they reside.
The Mayor of Little Rock, Arkansas, Frank Scott, Jr., is also the president of the AAMA, which represents over 500 mayors across the country and cities which make over one third of the U.S.'s GDP.
During the webinar, Scott spoke about his connections with the three HBCUs located in his city, Arkansas Baptist College, Philander Smith College, and Shorter College, calling them "hubs, think tanks to test pilot programming for policies."
"We are focused on pillars with Black technology, building the middle class, understanding what we can do to cut officer-involved shootings in half, and setting carbon-neutral metrics for cities. HBCUs play a vital role in those pillars," said Scott. "Sitting county executive leaders have to understand that HBCUs are churning out qualified students, but also, HBCUs are economic generators for our cities."
HBCUs provide employment and produce sales tax revenue for their cities. According to Scott, 81% of HBCUs are located in counties in the U.S. with below-average earnings, which is why he said city councils and HBCUs need to "connect the dots" between HBCU graduates and the local economy, creating a system of equitable economic empowerment from which both benefit.
Many major cities are dealing with workforce shortages in healthcare, and Little Rock is no exception, said Scott.
"Philander Smith College is focused on workforce training and understanding the gaps in opportunities the city may have right now," said Scott. "[We need to] focus on how we get more Black nurses in the field, but also Black nurse practitioners and advanced practice nurses to ensure that we're providing a pipeline."
Philander Smith has also increased its focus on social justice, said Scott, and has connected with the Little Rock Police Department. Students work side-by-side with officers, "giving them fresh eyes" and "real world experience" as they pursue criminal justice degrees, said Scott.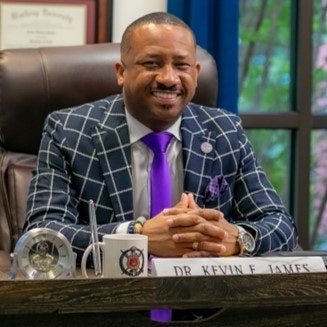 Dr. Kevin James is president of the newly reaccredited Morris Brown College in Atlanta, Georgia, a top tourist location in the U.S. As part of his "quest to revive our hospitality program," James said his college worked directly with city leadership to pave the way for the creation of a brand-new hotel, which the college is building in collaboration with Hilton.
"Students will get hands on learning experience at the hotel and also get paid—these are opportunities for students coming from impoverished areas, and they will be able to go out and get high-paying jobs," said James. "Atlanta City Council is the chief policy-making body in Atlanta—we were able to partner for me to be able to articulate what Morris Brown's needs were. You can't just build a hotel without support, permits, and policies from them to say 'Yes, you can do that.'"
James said the city's go-ahead for the construction of the new hotel was a "major win." Other wins have included working directly with the Atlanta Police Foundation and Atlanta City Council to put security cameras in areas that had previously been subject to higher rates of arson, break-ins, and vandalism. Now, James said those areas have seen "significant decreases" in crime.
Dr. Roslyn Clark Artis, president of Benedict College in Columbia, South Carolina, described HBCUs as producers of "human capacity, the primary minority suppliers of the kinds of talent that make your city smarter, more current, and healthier."
Benedict College has developed a tuition assistance program for city employees with some college, no degree to come finish their studies.
"We at HBCUs are among the most adept and innovative in terms of creating opportunities for our students, whether they are adults, military, formerly incarcerated—HBCUs are standing in the gap to provide opportunities to those and more," said Artis.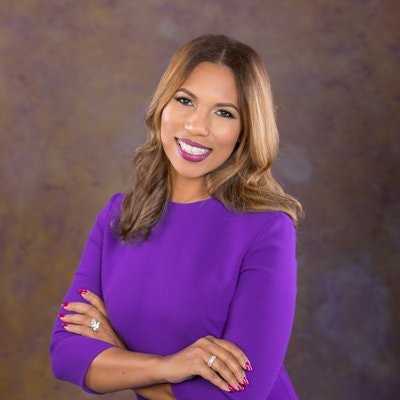 The economic impact of their efforts is clear. North Carolina's ten HBCUs generate $1.7 billion of total economic impact, according to the United Negro College Fund.
In order to see more of these partnerships bloom, panelists urged HBCU leaders to pick up the phone and establish relationships well before a need arises. Artis and Scott both echoed the sentiment: a closed mouth doesn't get fed.
"Municipal leaders are leaders of cities and counties—our presidents of HBCUs are mayors of their universities," said Scott. "Many times, we're running with the fire hydrant to try to keep up—we have to spend time on three things: building relationships, building trust, and executing the matters we discuss. It's making that outreach, having that defined connection, which will pull more opportunities."
Liann Herder can be reached at lherder@diverseeducation.com.