Among America's nearly 5,500 colleges and universities, public schools spend the most on student instruction relative to tuition fees collected, with lower amounts spent by private nonprofit institutions and the least by for-profits, according to two reports recently published by The Century Foundation.
The nonpartisan think tank has released key findings of research conducted by Dr. John J. Cheslock, associate professor in education policies studies and a senior research associate in the Center for the Study of Higher Education at Pennsylvania State University.
Cheslock's report, "Examining Instructional Spending for Accountability and Consumer Information Purposes," summarizes his analysis of 2014-15 data from the IPEDS Finance Survey. He found that: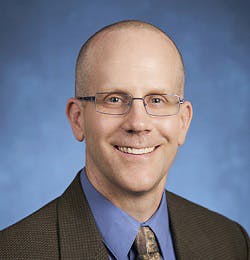 Dr. John J. Cheslock
· Public colleges and universities reported significantly higher ratios of instructional spending than private nonprofit schools and for-profit institutions.
· Public schools on average actually spent more on instruction than they received in tuition, in some cases a lot more because of local and state taxes. But even after accounting for tax subsidies, public schools overwhelmingly spent more than half of their combined taxpayer and tuition support on instruction.
· Instructional spending varied widely among nonprofit schools. Numerous spend more than $20,000 per student – in some cases when tuition is less than that amount – because of other revenue such as donations.
· For-profit colleges spent the least on instruction, typically less than half of their total tuition revenue.
· Colleges with large online enrollments reported some of the lowest instructional spending levels as a proportion of tuition money. Among the 12 schools with enrollment of more than 20,000 students and at least 70 percent of them attending online, Colorado Technical University spent the lowest at nine percent with Capella University at 10 percent.
The study's results are important because although students know the cost of their tuition and fees, they have no way of knowing how much of that money goes directly toward their classroom education or "what that tuition is actually buying," said Dr. Stephanie Hall, a foundation fellow who authored the complementary report, "How Much Education Are Students Getting for Their Tuition Dollar?"
"I'm just really excited for the public that they may now have greater awareness about how the schools spend their money," said Hall, whose report focused on the implications of Cheslock's study for students and policymakers. "Schools may not be appropriately serving students in terms of what they're spending on instruction."
While higher education wrestles with challenges ranging from admissions scandals and affirmative action court battles to immigrant students and reauthorization of the Higher Education Act, the report shines another spotlight on controversies surrounding for-profit colleges.
"Our findings make it clear," said Hall. "While the majority of students at public and nonprofit colleges are getting good value for their tuition dollars, students in the for-profit and online education sector are being sold lemons left and right. These schools are funneling tuition dollars into large-scale marketing and advertising efforts, leaving little money behind to spend on meaningful student instruction."
For-profit schools, which answer to investors and owners, have been folding at an alarming rate in recent years. Those that remain face heightened scrutiny and skepticism. With all or the vast majority of students at most for-profit schools earning their credential online – plus generally higher tuition for comparable programs at those schools and less overhead associated with physical classrooms and in-person faculty – the low amounts spent by for-profit schools on instruction are problematic to many observers, including Hall.
"A lot of the reason we do the work that we do is because we are concerned with the low quality of for-profit institutions and the calamitous nature of their closings," said Hall, who studies higher education policy with a focus on quality and accountability. "They spend a suspiciously low amount of student instruction. Some of the institutions are clearly using large amounts to conduct massive advertising campaigns to generate profit. Knowing that they are getting more scrutiny, maybe they will try to provide more money for instruction."
The study underscores concerns raised across higher ed and reinforces the legitimacy of issues raised by various recent studies, including a research report released earlier this month by The Education Trust.
Conversations about transparency and accountability ultimately dovetail with pressing issues of affordability, access and equity, said Ed Trust vice president of higher education policy and practice, Dr. Wil Del Pilar.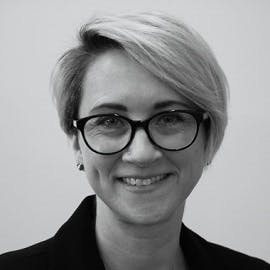 Dr. Stephanie Hall
Cheslock's study "shows that institutions that educate 75 percent of students and the vast majority of low-income students and students of color are investing the most dollars in instruction," noted Del Pilar. "We need to find a way to invest in and support student success at these institutions and provide fair access to low-income students and students of color. We also need quality guardrails in place to protect students who are going to some of these schools, particularly in the for-profit sector."
He added: "Instruction is important, but we also have to think about all the wrap-around services to ensure that students are successful at the instructional level."
Hall agreed that access and support services are key areas in terms of institutional expenditures. Cheslock's study noted that current government regulations allow schools to lump advertising and marketing costs into student services, which can obscure how much money is truly being spent to aid student achievement.
"If we look at the higher education sector as a whole, we need to examine why students choose the college they choose," Hall said. "There may need to be a lot of soul-searching at traditional universities and nonprofit universities to figure out how they can open up greater access. And if they have, why would students go and choose the for-profit sector?"
Cheslock, whose research interests include the finances of colleges and universities, said his study was the first such attempt to estimate instructional spending as a percentage of revenue collected at all of the nation's postsecondary educational institutions.
He said he conducted the study because of "very opaque and very aggregated" processes of financial accounting at schools, which leave students and the rest of the public largely in the dark about what funds are spent where and why.
"We don't know much about how colleges and universities spend their money," he said. "Spending doesn't guarantee quality, but it's an indicator."
Relatively little academic research has been done in this area, Cheslock suggested, because of "data quality issues."
But if federal legislators get their way, that will change soon. Legislation being introduced in Congress – often submitted as amendments to the HEA – aims to promote institutional transparency and accountability, particularly around practices that may not enhance student success but contribute to a ballooning student loan default crisis.
Last July, for example, Rep. Bobby Scott introduced the Aim Higher Bill, which contains a provision that would gauge instructional spending as a proportion of tuition revenue collected. In December, Rep. Raul M. Grijalva introduced a resolution that seeks to prevent the use of federal educational funds on advertising, marketing and recruitment activities. Four days later, Sen. Sherrod Brown introduced a bill in his chamber that would do the same, the Protecting Financial Aid for Students and Taxpayers Act.
And this week, senators Maggie Hassan and Dick Durbin introduced the Preventing Risky Operations from Threatening the Education and Career Trajectories of Students Act Also known as the PROTECT Students Act, it contains numerous consumer protection provisions, particularly to help the low-income, military-connected and minority student groups most vulnerable to predatory and fraudulent practices.
That initiative gets critical issues raised by Cheslock's findings, said Clare McCann, a policy analyst and deputy director for federal higher education policy at New America.
"All this research shows us that this is a discussion we need to be having right now," she said.
"There are a large number of colleges with pretty poor outcomes that are clearly diverting money from student success to marketing. A constant concern about colleges is that they spend more time getting people in the door than out the door."
Sadly, McCann said, the data indicate that many schools "just can't be trusted to spend the money wisely."
"What's really concerning," she added, "is that the best schools do not do lots of marketing. It's the ones with the worst outcomes. And a lot of it is taxpayer dollars because those schools are heavily dependent on federal aid."
The Century Foundation plans to launch an interactive online tool to help students and the public easily find detailed information about instructional funding and to encourage responsible institutional spending, Hall said.
"Research shows that across institutions, the more money that a school devotes to instruction and student support, the greater the likelihood that students complete their degrees, have higher post-graduation earnings, and are able to repay their student loans," she said. "While instructional spending data aren't perfect, they are an incredibly useful — and underutilized — tool, both to enhance consumer information as well as to provide policymakers with effective metrics to hold colleges accountable."
LaMont Jones can be reached at ljones@diverseeducation.com. You can follow him on Twitter @DrLaMontJones