William "Rick" Singer, mastermind of college admissions scam Operation Varsity Blues, was sentenced to 3.5 years in federal prison.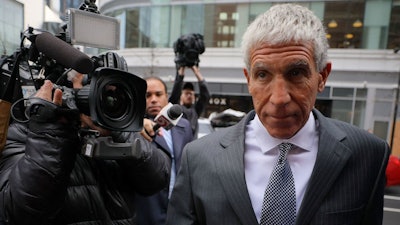 In March 2019, Singer – who cooperated with the investigation – pleaded guilty to racketeering conspiracy, money laundering conspiracy, conspiracy to defraud the U.S., and obstruction of justice.
The sentence – given on Jan. 4 and is the longest sentence in the case – also includes three years of supervised release and forfeiture of more than $10 million. Singer is due to report to prison Feb. 27.
Singer – owner of college counseling and prep business "The Key" – was the leader in the ploy in which wealthy parents – to get their children into elite schools – paid large sums to cheat on standardized tests, bribe coaches and administrators with power over admissions, and then lie to authorities. Singer received more than $25 million, prosecutors alleged.
Dozens of people have been sentenced as part of this case, including actresses Felicity Huffman and Lori Loughlin, and former Georgetown tennis coach Gordon Ernst.