Since the 2008 Great Recession, state funding for higher education across the country has only halfway recovered, according to findings from the 2018 State Higher Education Report recently released by the State Higher Education Executive Officers Association (SHEEO).
The State Higher Education Report also delves into how students and their families took on additional responsibility for supporting public higher education as states attempted to spring back from the 2008 recession. The report also provides a complete look at how states have worked through complex funding environments and undertook efforts in fiscal 2018 to restore public support in higher education.
"State leaders had to make tough decisions about how to finance their public systems of higher education as their economies weathered the Great Recession," said SHEEO president Dr. Robert E. Anderson. "Many states used higher education as a balance wheel so they could preserve funding in other areas. But tighter purse strings also compelled state leaders to adopt new, innovative ways of thinking about higher education funding."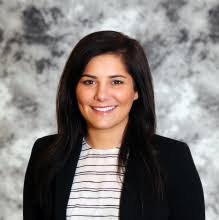 As evidence that state support for higher education has only halfway recovered in the last 10 years, the authors of the report evaluated their data on a per full-time equivalent or per student basis, said Dr. Sophia Laderman, the lead author of the report and senior policy analyst at SHEEO.
"And then we adjusted everything for inflation using the higher education cost adjustment," she said. "So when we're looking at how state's have recovered, we're looking at our student inflation adjusted number. What we did was looked at the decline from 2008, which is the high point for funding before the Great Recession or really at the start of the Great Recession. And we compared that to 2012 and 2013, which were the low points in various states after some state decline. And then we compared that to this year to see how state's have recovered after those cuts."
According to the report, state and local government support for higher education increased by 20.3 percent from 2013, reaching a new record of $99 billion in 2018. Nationally, state funding for public higher education increased at about the rate of inflation, or by 2 percent in the last year, from $86.5 billion to $88.2 billion in 2018.
Funding for operations at independent institutions increased by 22.5 percent over the last five years, whereas state funding for non-credit and continuing education programs decreased by 12.2 percent. These funds account for less than 1 percent of state and local support.
However, Laderman said it is important to note that everything discussed in the report is based on the national picture, so there's a lot of variation in different states when it comes to funding.
"Although state funding for higher education has only halfway recovered nationally on a per-student level, some states have fully restored appropriations to prior levels, while others have increased tuition to fully offset the reduction in state funding, and a number have not recovered at all," she said.
The report also found that net tuition revenue or student share remained flat in fiscal 2018 for the first time since the 2008 Great Recession, but has increased by nearly 39 percent since before the financial crisis. This shows that the increasing reliance on net tuition as a revenue source could be leveling out — something that particularly surprised Laderman.
"…This is the lowest increase we've ever seen in tuition per student. And that's explained rate by a number of different things; tuition rate increases were lower so it does seem like the increasing pressure on affordability is having an impact, but also international student enrollment has gone down a little bit and that adds to that figure," she said.
Other key findings of the report include:
On average, states reserve nearly 6 percent of available revenues to higher education. Twenty states are within 1 percent of the U.S. average, and only seven states reserved a greater portion of revenue to higher education in 2016 than before the 2008 Great Recession.
In the last 25 years, student full-time equivalent enrollment increased from 8.2 million to 10.9 million, while educational appropriations per full-time equivalent enrollment declined by 4.2 percent, and net tuition revenue per full-time equivalent enrollment increased 85.6 percent in constant dollars.
Nationally, fewer students continued to enroll in higher education than during the peak recession years, but there was little year-to-year change from 2017-2018, which suggests further stabilization in the state higher ed landscape.
That last finding is particularly important to note, Laderman said.
"During a recession, unemployment goes up, more students go back to school so there was a large increase – especially for community colleges – in enrollment. And then that declined pretty steadily for the last few years, well last year and this year we saw not decline in enrollment," she said. "And state's have increased the amount of financial aid that they offer students, which we backed out of tuition. So financial aid increased about 60 dollars per student in the last year and if we didn't back that out, it would've looked like tuition increased more."
When speaking on the increasingly popular topic of college affordability, one of SHEEO's main concerns, Laderman said, is how to prepare when the next recession hits.
"We're not sure how states will be able to handle that. They've taken a lot of steps to increase student aid, all of the free college and Promise programs have been great, the states have really been working to increase affordability and to keep from tuition rate increases from happening," she added. "When the next recession hits, we're not really sure what states will be able to do. They've typically been able to cut higher education funding or to not increase it associated with enrollment increases because higher education has another revenue source of tuition. So states will need to figure out what to do there."
Monica Levitan can be reached at mlevitan@diverseeducation.com. You can follow her on Twitter @monlevy_