A recently published study stepped outside of typically studied societies to gather cross-cultural views on infidelity and jealousy, and it revealed something about the father factor.
The authors of "Patterns of paternal investment predict cross-cultural variation in jealous response" took an infrequently explored approach to studying the subjects of infidelity and jealousy. Although the topics have been researched, few studies have been conducted outside of Western, educated, industrialized, rich and democratic (W.E.I.R.D.) societies.
To gain a cross-cultural understanding of variations in jealous responses, the study's 16 authors conducted a two-part study of 11 populations on five continents. The responses from 1,048 individuals showed substantial variation across cultures.
A key finding in a published report of the study is that in cultures in which fathers are highly invested in child-rearing, both men and women have a more negative response to the idea of infidelity.
The report's lead author, Dr. Brooke A. Scelza, associate professor and vice chair of graduate studies in the UCLA department of anthropology, said the genesis of the study was her research in Namibia with Himba pastoralists. Through that work, she learned that both men and women often have multiple romantic partners.
"I was interested in understanding how that affected their propensity toward jealousy," said Scelza. "I began studying jealousy among Himba, but this soon led to the present study, which aimed to highlight jealous responses that appear to be relatively universal as well as those that vary.
"Furthermore, we were interested in understanding what triggered variation across cultures," she continued. "We found that the amount of time and resources that fathers typically invested in a society was associated with how severely people in that group felt about infidelity."
Scelza sought out collaborators who had substantial experience working in populations spanning various modes of production and social systems, so they could leverage their expertise to interpret the results.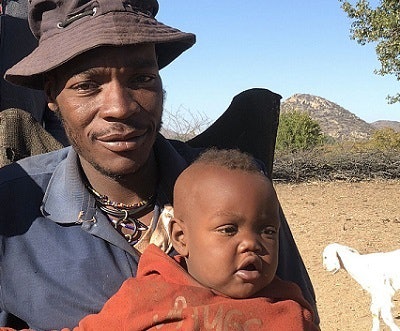 The researchers were interested in including places outside the U.S. where people held different views of marriage and monogamy. By example, in Mosuo, a small ethnic group in China, they traditionally practiced "walking marriage." And Himba, indigenous people in northern Namibia, commonly have concurrent partners.
Three of the populations studied lived in urban settings and the other eight were small-scale societies.
Researchers used a five-point scale to determine attitudes about infidelity and jealousy. Jealousy was less common in places where men were not typically involved in daily childcare.
Also, in societies such as Himba, there were more subdued responses to questions about jealousy.
In the majority of populations studied, sexual infidelity was seen as more upsetting than emotional infidelity. However, in Los Angeles and Okinawa, Japan, a majority of women said emotional infidelity was worse.
"Our finding that the majority of women in Los Angeles sampled for this study found emotional infidelity more upsetting than sexual infidelity replicates a number of previous studies in the U.S.," said Scelza. "American men were likewise more likely to find emotional infidelity more upsetting compared to men in many of the other populations in our study. However, the U.S. pattern was similar to that found in almost all of the populations we studied — that men were more likely than women to be upset by sexual infidelity.
"How severely people in a particular culture viewed infidelity was quite variable," she added. "U.S. respondents fell somewhere in the middle in their severity ratings."
Scelza noted that evolutionary psychology would predict that men would be more upset by sexual infidelity than women, presumably because they cannot be sure of paternity. This study found support for that hypothesis.
"What is most interesting is that we were able to not just show that cross-cultural variation in jealous response exists, but we were able to explain some of that variation using principles from evolutionary theory about the relative costs and benefits of infidelity, including how common extramarital sex is and whether men are very involved in child-rearing," said Scelza.
Stepping outside of W.E.I.R.D. populations can bring greater depth of understanding. Evolutionary research into human behavior has a lot to gain from cross-cultural studies, especially when they can blend the work of anthropologists and psychologists, Scelza said.
"An integrative approach to evolutionary social science has the potential to go beyond the false dichotomy of explaining a phenomenon as either universal or variable," said Scelza. "For a long time in psychology, there was a tendency to use student samples from U.S. and European universities and extrapolate that if they found a consistent result among them, something must be a 'human universal.'"
However, Scelza said, "there are many reasons to think that people from W.E.I.R.D. populations are unlikely to be representative of humanity more generally. For the last decade, there has been a movement by social scientists — particularly psychologists — to be more inclusive and more careful about such universalist claims."