There's a gap between the role business schools want to play in alleviating global poverty and the impact they're actually making, according to a new study by the Association of MBAs and Business Graduates Association.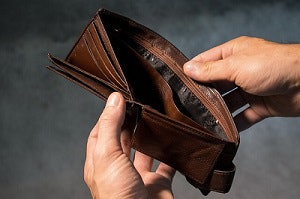 The international survey polled 1,917 business school professionals, alumni and students – mostly from the United Kingdom, Western Europe, Asia and Africa with smaller percentages from Latin America, Eastern Europe, North America, the Caribbean and Oceania. Research included an online survey with business school leaders and students, five interviews with business school professionals and graduates and three case studies of business schools working to reduce poverty.
While business school professionals could argue that poverty isn't their problem, the study found that 75 percent of the nearly 2,000 respondents felt that their business schools could make a "substantial impact" on poverty.
"Integrated into the fabric of our communities, business provides individuals with necessary opportunities to explore, create, build, and serve, and also serves as a driver of economic empowerment," said Julianne Iannarelli, senior vice president and chief knowledge officer at the Association to Advance Collegiate Schools of Business.
Half of respondents believed business schools can change how students think about poverty, and about 87 percent said that the business school community needs to collectively do more to help low-income earners.
"There is a big interaction between business schools and poverty," one study participant commented. "If business is not responsible, it can create poverty. I think [business schools] need to give people an opportunity, such as through scholarships. And if the program content is not focused on the responsibility of business then it will contribute to poverty, and businesses will not think about the impact of their actions."
Business schools are trying to address poverty to some extent. Almost 40 percent of institutions reported sharing research on poverty, and 34 percent claimed that "they're operating in a way which focuses on the welfare of societies instead of profit." Nearly half said their schools talk to their students about helping those in need.
But few people mentioned specific initiatives intended to help alleviate poverty.
According to respondents, the desire to help isn't leading to concrete action at most business schools worldwide.
"The task now for business schools is to focus more clearly on how to face these issues in a concerted and impactful way," said Will Dawes, research and insight manager at the Association of MBAs and Business Graduates Association.
Only 28 percent of survey participants reported that their schools were actually engaging in projects that could help alleviate poverty or support the poor. When participants rated their business schools' impact on reducing poverty on a scale of zero to 10 – with 10 as the maximum amount – the average score was 4.8. Only 36 percent indicated that their schools reach out to people from low-income backgrounds, and just 38 percent felt confident that business schools play a part in helping the poor.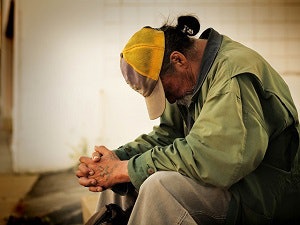 "Business management education should play a firm part of efforts to end poverty, and there is much more that schools can do," said Dawes. "In fact, the findings suggest that stakeholders believe business schools can effectively double the impact they currently have on addressing poverty-related issues."
The question is, how can business schools do more?
Study participants commented on potential strategies. The most popular ideas were funding programs that support entrepreneurs from low-income backgrounds, increasing awareness of the role business schools can play in addressing poverty and emphasizing that reducing poverty is a purpose of business schools.
Plus, nearly half of business school professionals advocated for more cooperation between institutions as the first step to addressing poverty.
The report argues that it is a global concern that 783 million people below the international poverty line, and that addressing it requires a concerted, international solution from business schools.
"Schools can collaborate together," one survey participant suggested. "Maybe they can share the results of their research. Big networks can share local knowledge and information about factors that contribute to poverty. Collaboration is the way to help."
What that collaboration should look like is up for debate. Participants suggested a few different ways they could partner to fight global poverty, such as engaging in projects with business leaders in low-income neighborhoods, offering free seminars, focusing on research about how businesses can reduce poverty and creating products and technology geared toward helping low-income consumers.
A focus on teaching management skills can help students fight poverty, Iannarelli said.
"We should also remember that better management practices also benefit those pursuing career paths in nonprofit, public and social entrepreneurship sectors, which are increasingly attractive career interests for students choosing to attend business school," she said.
While the study shows most business schools aren't enacting these changes yet, Dawes is hopeful they will. The research highlights that business school leaders and students are acknowledging their potential role in combating poverty and considering ways they can help.
"The challenge for business schools should not be underestimated," said Dawes. "Poverty is often the result of systemic social and economic issues which are most likely resolved through incremental efforts. Nevertheless, this study shows that business schools are not shying away from facing up to these challenges."
Sara Weissman can be reached at sweissman@diverseeducation.com.