Butler University Executive Education, which offers certification programs and test preparation for individuals and companies, plans to launch a data analytics boot camp designed to fill the number of job openings within the Indianapolis, Indiana area.
The university will partner with Trilogy Education, a technology education organization.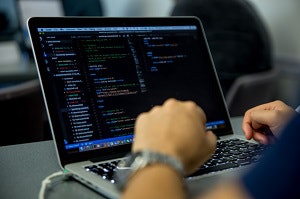 Last year, Indianapolis employers struggled to fill more than 23,000 open jobs that required some level of data proficiency – reflecting an issue across the nation. Data scientists, business analysts and research analysts are among the fastest-growing professions in the nation, Burning Glass reported.
"The number of job openings in Indianapolis requiring data-analytics skills was 53 percent higher in 2018 than the year before," said Dan Sommer, CEO and founder of Trilogy Education. "Butler recognizes that this growth in demand is creating a gap between the skills companies need and the ability of Indianapolis' workforce to supply those skills at scale."
The 24-week program, Butler Executive Education's Data Analytics Boot Camp, will teach analytical, technical and teamwork skills. The curriculum helps students become proficient in data programs such as Excel, Tableau, Python, Pandas, SQL, MongoDB, JavaScript and basic machine learning.
This boot camp aims to help adults who are looking for a career change or those who desire to advance themselves in their current job positions.
Classes will be taught by certified Trilogy-based professionals on Tuesdays and Thursdays from 6:30 p.m. to 9:30 p.m. and from 10 a.m. to 2 pm on Saturdays. The evening and weekend schedule allows students to work while simultaneously completing the program.
The course is set to cost $11,000. However, participants can apply for financial aid. The boot camp will be held in Butler's newly constructed building, the Lacy School of Business.
Students "are going to have the skills they need to compete in this marketplace," said William Gulley, executive director of Butler Executive Education. "It really just comes down to that. People inside the technology world need to understand their skills and they need to know that their skills are desired by employers. When they are competing for those roles, the technologies and other things they use are what those employers are looking for."
In terms of demographics, Gulley has found that the majority of participants who enroll into these types of programs hold a bachelor's degree. Additionally, the average age is around 32 years old.
Though not mandatory, a bachelor's degree is strongly encouraged alongside experience within the business, management and financial field.
In addition to taking classes, students will also spend a minimum of 20 hours a week on homework, experiential learning opportunities and other projects.
For additional help, the boot camp offers an available tutoring network for participants. Students are also assigned individual career counselors to advise them on resume-building, portfolio assembly and interview training.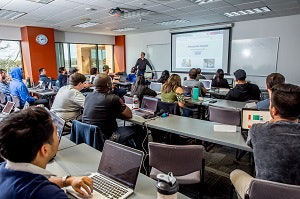 One of the challenges within data analytics is staying on top of the constant technological and field advancements.
"The area is growing," Gulley said. "The number of jobs are growing and the demand for these are always going to be increasing. Make sure you don't let your skills lie stagnant. Continue to learn, continue to grow in your technologies and continue to push yourself in your abilities."
Through the boot camp, Butler tries to keep up with the constant evolution.
The data analytics market is continuously monitored by the university for changes as well as new technology. Gulley believes that this is what sets their program apart from others at various community colleges and universities.
"We can react much more quickly than a four-credit program inside a university," he said. "So as new technologies come on, the employers say we need this, then we will be ready for that."
Once participants graduate from the program, they will receive a Certificate in Data Analytics from Butler Executive Education. Additionally, they will attend Project Demo Day, a networking event with data analytic professionals where final projects are presented.
Enrollment is open online and the program will officially start Nov. 19. Gulley predicts that 30-50 students will enroll.
Though the program has not yet commenced, Butler wants to continue running it in the future as well as further expand it out to other careers including cybersecurity, coding and financial technology.
Gulley hopes that the boot camp will give Butler a reputational bonus of filling the local job gaps.
"For organizations in Indianapolis and around the state, we want them to see a pipeline of people ready to come in and hit the ground running when they get a role inside their organization," he said. "So, that reputational piece that Butler has from an executive education perspective is really going to help drive the program because employers are looking for those types of students."
Sarah Wood can be reached at swood@diverseeducation.com.