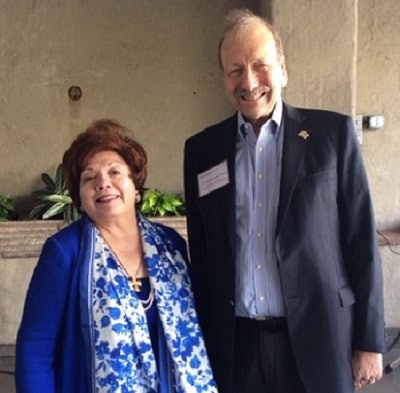 For Dr. Roger Haro, associate dean in the College of Science and Health at the University of Wisconsin–La Crosse, traveling to the University of California, Berkeley in July wasn't just an opportunity to return to the scenic bay area region where he was born and raised.
He had been thinking more about advancing up the ranks of higher education administration, and UC Berkeley's Executive Leadership Academy sounded like a reputable program with an important emphasis on diversity and multiculturalism.
"It was transformational for me," Haro says, re­flecting on the five-day program. "Besides great speakers covering a wide array of issues of leadership in higher education, I gained a lot just interacting with my colleagues and the other fellows. Sharing experiences was empowering.
ELA is an extensive and intensive bootcamp-style gathering for higher ed faculty interested in — or viewed to be a good candidate for — advancing to provost, chancellor and president roles at colleges and universities. Information-rich sessions on attributes, skills and strategies essential for successfully navigating higher ed as a top administrator are coordinated to help fellows understand whether they want it, why they want it, how to get it and what it will be like when they get it.
This year's gathering of 55 fellows was the largest cohort among the 11 since the academy debuted nearly a decade ago. Men and women from across the nation, primarily from underrepresented minority groups, were accepted into the exclusive program housed in UC Berkeley's Center for Studies in Higher Education in the Richard and Rhoda Goldman School of Public Policy.
The academy is designed to increase diversity in the highest echelons of campus leadership and to help campus administrations re­flect the multiculturalism that increasingly characterizes the world, the nation and student populations. Fellows participate in upwards of 30 training and development sessions that run the gamut of what is needed to effectively lead an institution, from strategic planning, legislative issues and enrollment management to budgeting, financial resource management and developing an executive presence.
Haro says he particularly enjoyed small-group case studies that were part of some presentations, as well as sessions on philanthropy, the academic lexicon and conflict resolution that were "especially meaningful."
"The thoughtfulness of the lineup was great," he says. "Gosh, the venue was wonderful. I'm continuing to work on my long-term homework coming from that, using the bibliography and the readings presented and discussed. Those are valuable things. I'm very happy for the experience."
The first day of the academy emphasized the big picture, with sessions such as a demographic and statistical overview of the American college scene presented by Dr. Gailda Pitre Davis, director of ACE Leadership at the American Council on Education, and tips on successfully navigating the higher ed landscape by Dr. Dale Jones, chancellor of Penn State Wilkes-Barre.
Honest and informed discussions help prepare fellows for the realities of leading schools, says Josefina Castillo Baltodano, ELA founder and executive director and former president of Marian University.
An executive coach who has helped more than 50 leaders become provosts, presidents, chancellors and deans, Baltodano says the program is intentional about selecting a racially diverse and gender-balanced cohort of emerging, mid-career and senior executives in higher education who have a heart for servant leadership, and equipping them with tools essential for leading schools in a multicultural world.
"They not only hear important topics and sessions that every administrator should know, they network with each other," she says. "This program is unique in that they immediately see people who look like them and are similar to them so that they have somebody they can identify with. We offer things that they don't get elsewhere, and every minute is a learning moment from the sessions to the meals and receptions and socializing. When they walk out of this program, they've had a transformative experience."
The classroom sessions are facilitated by key leaders within the UC system and from colleges and universities elsewhere in the state and nation. Some of the ELA faculty, such as Jones, are former fellows.
Recounting how he spent $19,000 participating in development programs as he climbed the leadership dollar, Jones told fellows it's an investment that he believed would pay off.
"But it wasn't about the dollars," he said during his session. "It was about pursuing my goal of becoming a president."
He stressed the importance of being a lover of higher education and preparing for a demanding role.
It's vital to be mission-driven, authentic and above reproach, he added. "Appreciate that you set the tone. Remember that all of us are temporary. We are custodians of the institution and we have a responsibility to leave it better than we found it."
Jones says his ELA experience as a fellow in 2015 deepened his understanding of multicultural diversity and "the challenges and opportunities associated with it for the institutions and for the faculty and staff that serve at those institutions, and the impact on students."
The academy allows fellows to temporarily detach from their institutional environments and to immerse themselves in thinking about higher ed in a deeper way among others who are doing the same, says Jones.
"So it is very powerful," he added, "because you're grappling with issues and hearing from others. At the same time, you're contemplating your own pathway and your own destiny."
Dr. Maria Vazquez, vice president for student affairs at Metropolitan Community College in Nebraska, says "everybody was amazing" and that Jones and San Diego State University president Dr. Adela de la Torre made a huge impression on her.
"I loved his presentation," she says of Jones. "He was kind and spoke from his experience. And it was just kind of common sense things, but not really. Things that are overlooked sometimes as you transition into a leadership position."
Chatting further with Jones and de la Torre during lunch periods and interacting and networking with other fellows, faculty and speakers was "quite inspiring," she says. "A lot of what I heard, even though it perhaps came from a university perspective, it applies. It's similar, and the applications are there. I would highly recommend this to other people who are looking to sharpen their own leadership skills."
Change at the top?
In her presentation, ACE's Davis noted the urgency of diversifying higher ed administration. While the average profile of U.S. college and university presidents remains a White male in his 60s with a doctoral degree, seven years in the job and a one in four chance of having been a president before, she said, some key demographic changes are occurring.
Data suggest that diversity among presidents will continue to grow, albeit at varied rates, Davis reported. Since 1986, the percentage of women presidents has tripled and the percentage of minority presidents has doubled, and both grew by 4 percent between 2011 and 2016.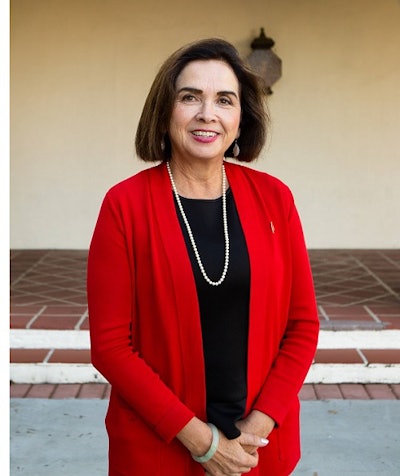 Based on current rates of change, women presidents and Black presidents are expected to reach parity within a few decades. However, progress is so slow and insufficient for Latinos that parity cannot be projected, and based on current trends they still would be underrepresented by the year 2060, Davis told fellows.
At a reception one evening, fellows heard remarks from Dr. George Blumenthal, incoming director of UC Berkeley's Center for Studies in Higher Education. He encouraged fellows to be open to top administrative positions, noting that his ascent from assistant professor of astronomy at UC Santa Cruz to chancellor emeritus of the school was an unconventional but fruitful trajectory.
"If you had told me I was going to be a chancellor someday, I would have thought you were certifiably crazy," he told them.
"But I grew, and it's crucial that you grow if you are seeking a college presidency. I'm a big believer in personal growth, and you must be internally motivated. When opportunity comes knocking, I really encourage you to jump on it."
It was a message echoed by other speakers during the week. After a "transformational" experience as an ELA fellow when she was a vice chancellor at UC Davis six years ago, de la Torre agreed to serve on the ELA faculty.
"I believe in creating a diverse pipeline now more than ever," says de la Torre, who led a session titled "First 100 Days in Office as President."
"But you also need programs to train and be sensitive to this," she adds, "and ELA meets that on both points. As we look at demographics in higher education today, diversity will only increase. And we need to create the type of leadership within ranks of those who understand big-picture issues and reflect the diversity of the population. ELA is very mindful of all those factors. Josie is so committed to creating the future leaders in higher education and committed to creating a diverse pool. She tackles it in a way of looking at assets they bring to table and what they need to know and do moving into leadership roles. ELA solidified my desire to become a president, without question."
A difference maker
Dr. Ching-Hua Wang, president of Samuel Merritt University, who went from fellow last year to ELA faculty this year, says being a fellow turbocharged her professional development and "really changed my life." She was a dean and professor at Dominican University of California when she heard about the 2018 academy the week before it was to start. But with Baltodano's connections and coordination, she was able to satisfy the requirements and show up on time.
Like Jones, Wang had attended multiple leadership development programs at prestigious universities. And, like other fellows, she says ELA stands apart.
"This one is different," says Wang. "It is about diversity and inclusion in leadership in higher education. It has everything centered around that. It has a lot of diverse fellows attending it, and they also have a highly diverse faculty. They aren't just talking the talk; they're walking the walk in terms of diversity and inclusion. People are very open-minded and feel very comfortable discussing even the difficult issues."
Following the academy, recognition of her potential led to her appointment as provost and vice president for academic affairs at Sacramento State University, followed soon by her ascension to her current university presidency.
"I really attribute a lot of my success to ELA," says the Beijing native, who arrived alone in the U.S. in 1981 with $20 in her pocket and admission to a Ph.D. program at Cornell University. "Their intentional design of their program is centered around improving diversity and inclusion in higher education leadership. For me, the program was sort of like a game-changer. I certainly became much more competent. I became more audacious, not for my own sake, but you gain the confidence for a right cause. I got that from ELA."
Some fellows arrive unsure whether they want a top administrative position, but say the academy leads them toward greater clarity. Marcus Brown, director of equity, inclusion and compliance at California State University Bakersfield, said during the academy that a new mentor encouraged him to attend to broaden his career path.
"It's been inspirational, number one, because what I've heard from the faculty members so far is diverse experiences for how they assumed the next position, and so I'm seeing myself being able to do that," he said between sessions the first day. "The other thing is, while I don't yet know what my end goal is, what I want, what I've been able to learn here, has been rewarding, has been insightful, has been comprehensive, as well, in understanding the dynamics of each position and each level."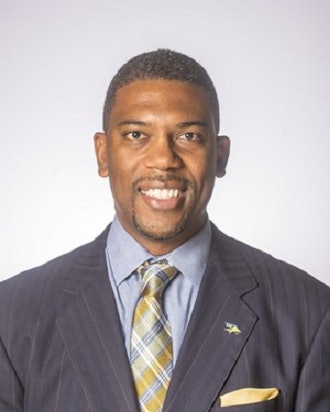 The academy experience offered "explicit and also affective consequences, and those are very powerful," says Dr. Jennifer Shimako Abe, special assistant to the president for intercultural affairs at Loyola Marymount University.
A former fellow highly recommended ELA to her after she saw the booth at an American Council on Education event, she says, and she was inspired to be "in a room full of diverse administrators and to have speakers representing top leadership in higher education."
"The sessions helped break the codes and make it specific," says Abe. "It was refreshing to have such diversity and openness, and think through and learn together. It authorizes you to learn instead of having to try to figure it out on your own. There's a lot of hidden 'curriculum.' Being accompanied and guided and introduced to all the areas in such a systematic way by outstanding leaders and examples was a combination of inspiring and equipping."
She adds: "I did feel a change of just having a better sense and more confidence in, if I pursue this route, these are the kinds of things I need to pay attention to, these are the ways I can grow. It provided more of a roadmap rather than just a general aspiration."
The academy has numerous unofficial ambassadors, perhaps none more enthusiastically proactive than Baltodano. She has a knack for identifying strong prospects and uses her considerable persuasive and problem-solving skills to quickly accomplish what sometimes seems unlikely.
That's what happened with Melissa Flores, who was vice president of states and partnerships at Western Governors University when Baltodano reached out to her. Flores liked the sound of the program, applied and was accepted.
But prior to the academy, her job was eliminated. Baltodano reached out to the school, stressing that Flores should not be deprived of the opportunity to attend the academy. They shared the story with the cohort at the academy.
And although Flores plans to spread her wings and soar to pastures beyond higher education after 20 years in the field, she says she learned much at the academy that benefitted her. One of the most impactful experiences for her was hearing from Dr. Judy Sakaki, president of Sonoma State University, a faculty member whom Flores describes as "the embodiment of a well-rounded president.'
Dr. Sofia Ramos, associate to the vice president at the University of Arizona-Tucson, who also serves as an ELA advisory board member who was in the inaugural cohort and has worked with ELA since, says the program helps promote a "very robust representation" of diverse cultures that is sorely needed in higher education. She has seen fellows arrive at the program unsure of their ability or worth to lead institutions, a concern that usually evaporates by the end of the week.
"They need to open up their hearts to their own greatness, to their own skills set, to their own talent, to their own passion for learning," she says. "People of color often receive lots of negative messages. Sometimes we get a little timid, sometimes we're not in touch with our talent, sometimes we're not in touch with the whole package. You might get a little piece here and there, but obviously they're at ELA for a reason. Messaging is critical, and ELA offers flipping that switch. Now they're going to connect all those puzzle pieces. I think that opening their heart to that is what the magic is."
With 376 graduates, the combination of a broad and intense curriculum and a diverse range of higher education thought leaders on the faculty and advisory board seems to be a winning formula for the academy. Demand has increased so much that there already is a waiting list of nearly 30 fellows for next year, some of whom inquired before this year's program had concluded, Baltodano says.
In fact, given increasing demand, there will be two 40-fellow cohorts next year, one in July and another in August, she says. Additionally, in response to fellow evaluation forms and other feedback, classroom sessions will be longer to allow more time for delving into topics, and there will be more networking sessions and relax times built into the schedule.
"We really pay a lot of attention to the fellows' evaluations," says Baltodano. "That's important. This program is continuously evolving. That's what makes it exciting. But the philosophical pedagogy remains how to lead in a multicultural environment."