A new report from The Century Foundation provides suggestions on how to more effectively foresee an institution's financial instability.
Within the last few years, a number of institutions of higher education have closed with little notice to students, leaving them with no means of recouping the investment they've made in their educations. This happens despite the federal government having provided billions of dollars in the form of student loans and grants.
In the wake of these abrupt closings, "How to Stop Sudden College Closures," argues that the U.S. Department of Education (ED) should have known about the schools' financial issues and responded prior to their closing. The report also posits that the ED needs more comprehensive financial oversight so it can accurately foresee financial woes and implement effective interventions that can mitigate the risk of closure.
Yan Cao, a fellow at The Century Foundation and one of the report's authors, said the study was prompted by multiple school closings. She noted that previous school closures tended to be cyclical in nature, but sudden massive closures such as The Art Institutes, a collection of for-profit schools, and Virginia College, another network of for-profit schools, demanded attention.
"There were a lot of sudden shockwaves going through the for-profit school industry," said Cao. "Kind of a parallel thing were the not quite as sudden, but still somewhat disruptive closures of not-for-profit schools and even some public schools. We wanted to look a little bit closer at what was happening, and if we could figure out what the key levers were to alleviate some of the harm to students and taxpayers that were coming from disruptions from the most sudden and precipitous school closures."
Reviewing available literature, Cao saw almost surprising agreement among often disparate entities that the financial responsibility system just doesn't work. The report notes that tapping independent financial analysts or financial rating firms like Moody's and S&P could provide insight into a broader range of indicators. Cao said the most recent borrower defense rules that came out over the summer signaled agreement that there needs to be system-wide reevaluation of the ways the ED carries out duties to make sure that schools that are enrolling students and using taxpayer money are financially stable enough to provide the promised services.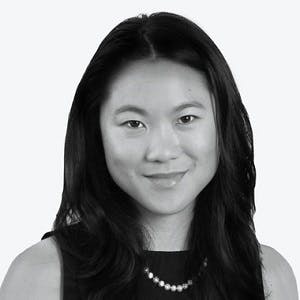 The report noted, "An enterprise's financial health simply cannot accurately be boiled down to a single number devoid of any expert judgement," in response to ED's current financial composite score. Instead, it is essential to evaluate a broad array of indicators.
The report suggested institutions invest in a "letter of credit." Another suggestion is that the ED restrict and sometimes delay disbursements to schools through designations known as "heightened cash monitoring." An action that can mitigate sudden closings is proactive evaluation and trend analysis that foresee if an institution might be facing severe financial issues in the future.
"One of the things I hope will come out from this report is that the department will engage in systematic reevaluation," said Cao. "Even without the department engaging in that, institutions can lead."
Cao praised the state of Massachusetts' new rules and regulations related to this issue. She added that institutions that want to do the best for their students are putting together closely scrutinized financial reports and having reviews on a regular basis.
"The Department of Education needs to catch up with best practices," said Cao.
Another suggestion is making information about an institution's financial issues readily available to prospective students. Cao said a tuition-dependent school, such as a for-profit, depends on enrollment for revenue. Students obviously don't want to enroll in a school that's at risk of closure.
"Management will respond differently if the incentives are clear of what will happen to them," said Cao. "They'll realize, 'We need to clean up our shop or else we'll have to disclose to students, and we'll have to get a letter of credit or we'll be subject to these interventions that the Department of Education could use.'"
Cao said the data shows the students hardest hit by sudden closures are minority, low-income and first-generation students, and these students would directly benefit if the ED exercises greater oversight of at risk institutions. Even tuition-dependent, for-profit schools can be run in a fiscally responsible way that doesn't put it at the brink of hurting students due to financial collapse. Independent, apolitical financial analysis is crucial.
"Once you have the pot of revenues that you have, the next level questions is how it's managed and what the funding goes into," said Cao. "That's where it really diverges in terms of what happens in the for-profit schools and what happens in the not-for-profit schools."
The report's suggestion that all schools have a minimum level of cash and liquid assets is relevant. For-profit schools spend minimally on instruction and invest much of their revenue into advertising and executive compensation.
"What I hope the report will do is move away from a government that taxes the public in order to selectively fund favored institutions, largely in the for-profit sector, and move back to taxing the public for the public benefit of institutions that actually provide higher education to students at an affordable price," said Cao.
"I hope that policy makers read the report," she continued. "I also hope that all the members of the regulatory triad will take a look at it. By that I mean staff members at the Department of Education, the state regulators and the accreditors who have financial responsibility often in their accreditation requirements, but are gun shy to pull the trigger when schools are moving in the wrong direction."