Head Start services and on-campus childcare centers can help student parents earn their degrees and establish long-term economic security.
That's the findings from a new report titled, "Head Start-College Partnerships as a Strategy for Promoting Family Economic Success: A Study of Benefits, Challenges, and Promising Programs," released by the Institute for Women's Policy Research (IWPR).
The report explored the possible impact of on-campus or campus-affiliated Head Start programs for student parents and examined one-on-one, individualized support for parents to help them through challenges so they can successfully achieve educational completion.
"The model provides a lot of the support we know helps student parents succeed," said Lindsey Reichlin Cruse, study director at IWPR, and one of the authors of the report. "We thought that if we were to profile these partnerships that do exist, we could provide some guidance for how Head Start can be seen as one mechanism for helping these student parents' childcare needs while providing supports that can help them graduate."
The report notes that research suggests that access to affordable, high-quality childcare increases parents' ability to complete educational programs. Parents of young children report dropping out of college due to lack of childcare.
Greater collaboration between federally-funded Head Start and college campuses is a way to increase student success, but of 1,700 total agencies and organizations providing Head Start services, IWPR's study identified only 82 partnerships between Head Start and colleges/universities. Of those, just 62 serve student parents and only 24 prioritize student parents for services.
"The Head Start model is uniquely set up to provide the supports we know can help student parents graduate," said Reichlin Cruse. "This study is the first study to catalogue existing partnerships and describe what those models look like."
Twenty-two percent of U.S. undergraduates are raising children that are childcare or preschool age, yet the lack of funding has led to a decrease in on-campus childcare centers. To be eligible for Head Start, families must live at or below the federal poverty line. Programs can give priority to specific populations, such as student parents.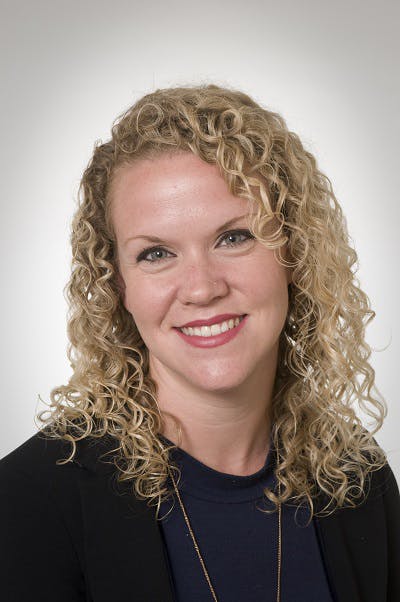 "We would argue that campus childcare is integral to a college's mission of supporting their students' persistence and completion," said Reichlin Cruse. "The partnerships that we profile in the report are a good starting point for communities and colleges that are interested in forming their own partnerships. What we've profiled in the report can provide a guide and practical examples and they contextualize or tailor from there."
Sue Norton, management coordinator of Child and Family Education at Lane Community College in Eugene, Oregon, was one of the program leaders interviewed for the report. Although she does not run a Head Start program, she said that having convenient, on-campus childcare is a huge support for student families. There is a fee, but subsidies are available.
"They feel safe that their child's right here on campus," said Norton, adding that students can work in the classroom to help lower expenses. "They get a lot of modeling of what the teachers are doing with the kids."
Lane Community College has a CCAMPIS (Child Care Access Means Parents in School) grant which allows college officials to track the educational progress and completion rate of student parents.
"They're bringing us financial information, they're filling out surveys, they go to parenting classes and we can offer support," said Norton. "Personal relationships really do move those students forward."
IWPR found 10 Head Start-college partnerships in Washington State, nine of which serve student parents. All of those are offered at a center on or near campus and also include services funded through other means, such as state childcare assistance.
Shauna Lower, director, UKids Head Start and Early Head Start at the University of Utah, was featured in the report. Her childcare program is designed specifically for student parents.
"The University of Utah had the services, but what we needed was a partnership to really enhance those services," said Lower. "That's what Early Head Start does. They're providing diapers, formula, food, so they get those services free so they can work less and study more. They help them navigate the social services portion, which is something we might not typically be doing."
Reichlin Cruse said individuals can use the report to inform advocacy.
"We're providing a list of all the Head Start college partnerships we've identified that serve student parents," she said. "Connecting colleges with Head Start grantees that have done this is a big part of the equation because you need a road map."