New research highlights the positive impact of rehabilitative and correctional education programs on the societal reentry process of an incarcerated individual.
The report, "Equipping Individuals for Life Beyond Bars" was carried out by the Washington D.C. based think-tank New America.
About 94 percent of incarcerated adults in United States federal and state prisons will eventually be released. In less than two years, 57% are anticipating release, according to the report.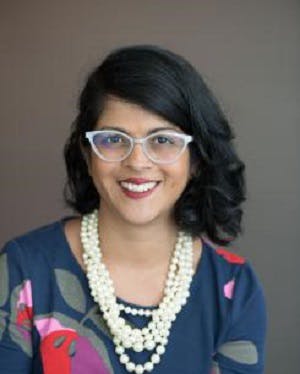 "They are going to become our neighbors, our community members, our family members once again and we believe that education will actually set them up for more successful reentry," said Dr. Julie Ajinkya, vice president of applied research at the Institute for Higher Education Policy (IHEP).
However, a majority of those incarcerated lack an education credential.
According to the report, 30% of incarcerated adults have less than a high school degree or equivalent compared to only 14% of the general public.
Additionally, 79% of adults in federal and state prisons are released with no exposure to postsecondary education, 77% leave without experiencing job training and 58 percent leave with no exposure to any type of correctional educational programming, the report found.
"We know that education can't do it alone, so we really need to pay attention to other supports that students and reentering citizens are receiving in terms of housing security, food security, employment security," said Ajinkya. "But knowing that education also does play a large part in people being able to secure a good job, for instance, or become civilly engaged with their community again upon release. We want these opportunities to be available for everyone who wants them."
By 2025, approximately 60% of the nation's new jobs will require some level of postsecondary education, according to the report.
Limited education and job skills play key role in "unsuccessful" transitions. One of the key findings from the research was the gap in literacy and numeracy skills between incarcerated individuals and the general population.
For the general public, the average literacy score was 270. Comparably, for those incarcerated adults who had no further education during prison, their literacy score was 246. However, the number increased to 273 with participation in correctional education programs. On the other hand, incarcerated adults numeracy score increased from 216 to 256 after receiving post-secondary education in prison, the research found.
The increase in numeracy and literacy scores also occurred through participation in job training.
Incarcerated adults who received job training scored an average of 12 points higher in literacy and 18 points higher in numeracy than individuals who did not, according to the report.
In addition to qualitative data, Dr. Monique O. Ositelu, senior policy analyst with the Education Policy program at New America, wanted "the people who were most directly impacted by these programs" to have a voice. She used personal anecdotes from prisoners as well as correctional administrators throughout the report.
"It gives people and policy makers an insight into the lived experiences of these individuals that quite so often, researchers talk about but no one actually talks to them," said Ositelu, who is the author of the report. "I think it's important to include them as well into the conversation. It was an honor to be able to speak with them and include their perspective in the report."
One interviewed inmate, who was not named in the report, emphasized the idea that postsecondary prison programs provide a generational impact.
"I'm the first in my family to graduate from high school," they said. "But since I've been locked up, my daughter dropped out of high school. But now that I have been part of the college [program], now she is telling me she wants to get her GED and then go into nursing. It's like my second chance is becoming her second chance."
In recent years, however, funding for prison education programs has decreased.
In 1993, around 23,000 students in prisons received Pell Grants to pay for their college courses.
A year later, former President Bill Clinton signed the Violent Crime Control and Law Enforcement Act of 1994 which disqualified incarcerated adults from receiving Pell Grants. Within a year, participation in prison education programs decreased by 44%.
Things changed however, with the election of former President Barack Obama, who implemented the Second Chance Pell Grants. The program chose 69 U.S. colleges and universities to provide Pell Grants for postsecondary education to adult prisoners, according to the report.
However, there are still changes to be made. The report provides five recommendations for local, state and federal policymakers to improve reentry approaches.
It highlights the need to increase the availability of quality postsecondary education and meaningful job training opportunities as well as increase the choice of various educational providers to incarcerated populations.
Policymakers should provide opportunities to ensure correctional postsecondary programs lead to earning formal degrees as well as make postsecondary education and job training programs part of the reentry process, the report notes.
"I hope [the research] gives insight into the experiences and the benefits of higher education and job training programs within a correctional facility," said Ositelu. "I hope that it is able to speak to the narrative of reforming prisons from being a holding institution or a place of punishment to now becoming a more of a rehabilitative institution."
Sarah Wood can be reached at swood@diverseeducation.com.