PORTLAND, Ore.
Focusing on rurality across race and ethnicity in the United States was among the many sessions that brought scholars, grant makers and policy leaders together for the 44th annual conference of the Association for the Study of Higher Education (ASHE).
This year's theme, "The Will to Reimagine the Study of Higher Education," called on scholars in the academy to translate their research into policy and practice.
At the "Rurality Across Race and Ethnicity,"session, Tyler Hallmark, a doctoral student at The Ohio State University and Dr. Sonja Ardoin, an assistant professor of Student Affairs Administration at Appalachian State University, led panelists and audience members in a spirited discussion focused on how institutions can best serve and invest in rural students.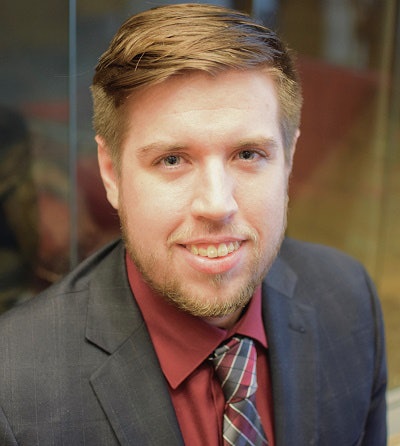 Ardoin noted that the term rural has too often been identified as White and poor, and discussions of other communities, including the plight of rural Blacks, Latinos, Asian Americans and Indigenous peoples have been left out of everyday conversations.
"There is a deficit narrative," said Dr. Heather J. Shotton, an associate professor of Native American Studies at the University of Oklahoma who said that higher education must do more to focus on this growing demographic. "No one is going into these communities to recruit."
A citizen of the Wichita & Affiliated Tribes, Shotton said that scholars have to be intentional about including indigenous students in their research studies and not rendering them as invisible.  "You have to think about who you are not including," she said, adding that there are many experts already in tribal communities that scholars should actively engage.
Dr. Vanessa Sansone, an assistant professor of Higher Education in the Department of Educational Leadership and Policy Studies at The University of Texas at San Antonio (UTSA), cautioned scholars not to engage in "drive-by research" about these communities, where they can "actually contribute more harm than promote change."
She said that relationship building and understanding these communities is more important than just getting a publication.
"If you're going to do this work, you have to visit these communities," she said, adding that researchers can't simply rely on national data sets to tell the nuanced stories about what's happening in rural America.
An expert on rural Latinos, Sansone said that the trajectory of rural college students is often tied to other critical issues such as access to health care, broadband and K-12 education.
Rural students, she said, have often been missing from the national discourse.
"It's the fault of higher ed institutions," she said. "We don't talk about this group. It's sad to say, but we haven't been researching this."
Dr. Darris R. Means, an associate professor in the Department of Counseling and Human Development Services at the University of Georgia and an expert on rural students of color and educational equity, said that there is "a sense of erasure about what is a rural community," and pointed to the long history of African-Americans who toiled the land even as they struggled against White supremacy.
In order to understand rural communities, he said that a focus needs to be paid to "systems and structures" in order to impact long lasting change. His research seeks to engage with the community around critical issues like college access challenges.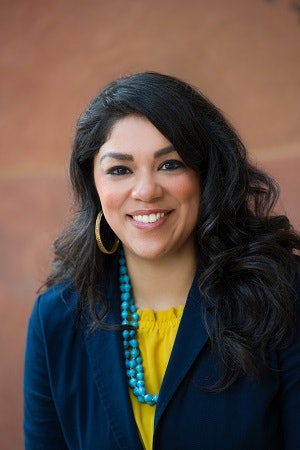 Dr. Natalie Youngbull, an assistant professor in the Department of Educational Leadership and Policy Studies at the University of Oklahoma said that there are some encouraging partnerships and initiatives between Tribal Colleges located in rural areas. But she added that more can be done.
Recently, the Association of Public & Land-Grant Universities (APLU) announced an initiative to work in partnership with rural communities to improve "educational options, economic vitality and quality of life."
Meanwhile, other sessions at ASHE included a variety of topics ranging from "The Role of Financial Aid Policy in Students' Access and Success," to "Reimaging Success for College Men of Color."  Dr. Claudia Garcia-Louis, an assistant professor of Higher Education at UTSA and Karina Castro a graduate student, discussed the climate of working as immigrants in the academy in the age of the Trump administration. Other paper sessions during the session titled "Latina/o/x Faculty and Student Affairs Administrators' Experiences," focused on mentorship of Latinx/a/o mid-level student affairs administrators and "An Exploration of Why Latinas Enter the Higher Education Professoriate."
This year's conference had nearly 1,700 attendees. The organization currently boasts a membership of about 2,211 with 56% being either faculty or administrators, 40% students, and the remaining 4% comprise of retired, emeritus and part-time faculty and post-docs.
Incoming ASHE President Dr. KerryAnn O'Meara, professor of Higher Education and associate dean at the University of Maryland College Park said that the organization's 2020-2022 Strategic Plan is in alignment with the history of ASHE and members are encouraged to communicate their scholarly research in "traditional and innovative ways" and the organization is working to advance members "research, teaching and advocacy skills and impact."
Next year's conference theme will be "Advancing Full Participation" and will take place in New Orleans.
Jamal Watson can be reached at jwatson1@diverseeducation.com. You can follow him on Twitter @jamalericwatson