Minority students are achieving academic success, but all too often not at the public  flagship institutions entrusted with serving them. 
"The vast majority of  flagships are not affordable for low-income students or middle-income students," says Mamie Voight, vice president of policy research at the Institute for Higher Education Policy (IHEP) and one of the authors of the IHEP report "Opportunity Lost: Net Price and Equity at Public Flagship Institutions."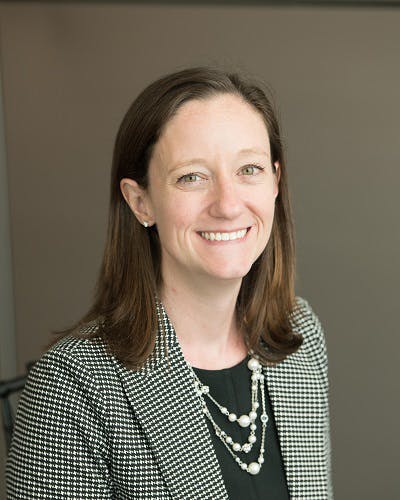 IHEP's mission is to promote college access, success and affordability, especially for underserved populations. 
"There's a close tie between issues of affordability and degree completion," says Voight. "If an institution is unaffordable to low-income students or middle-income students, then they're likely unable to access the school or to complete if they do enroll in the school, which means the school won't be producing as many graduates, particularly students of color or low-income students." 
Voight says the IHEP report also looks at rates of access for Pell Grant recipients, identifying how many low-income students are attending each  flagship institution. She says this indicates whether the institution has placed a priority on recruiting and enrolling low-income students. 
Ranking schools 
When a prospective student sees rates of access for an institution, it provides information about the student body, says Voight. 
"I believe all public institutions have a responsibility in ensuring that underserved student populations have access to a quality education and are equitably equipped to succeed in the institutions they are admitted to," says Dr. Andrea I. Guzman Oliver, associate vice president of student outreach and diversity at Florida Atlantic University (FAU). FAU is ranked 36th on the Diverse: Issues In Higher Education list of the Top 100 producers of minority graduates for the 2017-18 academic year. 
"It is not enough to simply say, 'Here are resources to help you,' when the resources were never developed to assist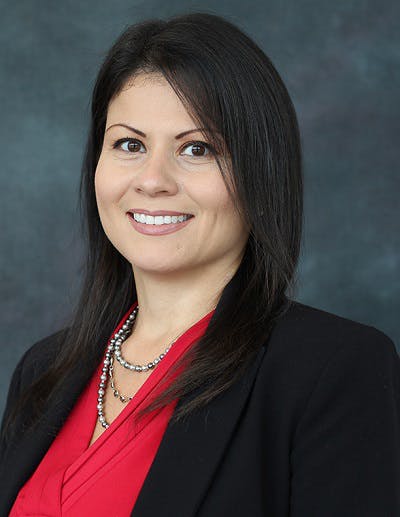 students like them," Guzman Oliver continues. "The role of public institutions in serving underserved student populations is to recognize the value these students bring to the classroom and to put mechanisms in place to help level the playing  eld so that they have an equitable or close to an equitable opportunity to succeed." 
As the analysis in the IHEP report details, only six out of 50 public flagship institutions meet an affordability benchmark for low-income students. Only 17 of these 50 institutions appear among Diverse's Top 100. Voight says the  flagship institutions cited in the IHEP report are generally accepted in the state as the flagship university. IHEP looked at a variety of sources and cross-checked the information. If a state had two flagship institutions, IHEP used the one most frequently cited in other analyses. 
"Looking at the number of graduates of color is an incredibly important way to examine the contributions of various institutions across the country," says Voight. 
Tuition isn't the only factor considered in the IHEP report. The full cost of college as well as available grants and scholarships a student could receive factor into a student's ability to pay. The report notes the unmet financial need per student, which ranges between $5,000 and $20,000 depending on the institution. 
Some public flagship institutions are in states with low minority populations, such as Montana, Maine and Vermont. Other flagships that don't appear on the Diverse list are in states with large minority populations, including Alabama (University of Alabama), Louisiana (Louisiana State University) and Missouri (University of Missouri). 
Class and racial representation 
The University of Michigan is one of the institutions in the IHEP report that is affordable to both dependent and independent (self-supporting) low-income students. It ranks 73rd on the Diverse list. Voight says what we're seeing is the result of both state and institutional investment in need-based financial aid. 
"The research shows that need-based financial aid has a very real impact on students' ability to access college and
once they're enrolled to complete college," says Voight. 
Michigan has the U-M Go Blue Guarantee program, which offers to meet 100% of financial need for Michigan residents. Voight says the university still has some access barriers, which IHEP detailed in a 2018 "Equity Snapshot," showing that racial gaps still exist. 
"Some of their admissions policies could be reformed further to increase access for low-income students and students of color," says Voight. 
Guzman Oliver says FAU is the most ethnically diverse institution in Florida's state university system and
graduation rates for minority students are above the national four-year and six-year graduation rates. A key part of the success is the university's diversity platform developed in 2015. It includes ensuring that the faculty and administration are reflective of the student population. 
"This does not mean that we don't have ongoing work to support minority student success," says Guzman Oliver. "We are digging deep into the data to identify 'pain points' so that we can focus our attention in these areas." 
Smoothing pathways 
John Jay College of Criminal Justice in the City University of New York (CUNY) system, 54th on the Diverse list, closely examines barriers to student success. Dr. Dara N. Byrne, associate provost for undergraduate retention and dean of undergraduate studies, says this requires digging deeply into systemic issues that impact low-income students. Part of that means thinking about financial issues and creating an environment supportive of working students, commuter students and students with family obligations.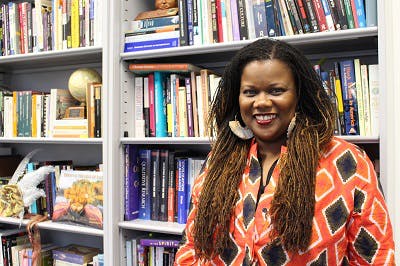 "Once we enroll you, we are walking with you all the way to the end and trying to really partner with our students — particularly our African-American and Latinx students, because they are in the majority at the college — to construct an environment that really belongs to them," says Byrne. 
John Jay has the CUNY Justice Academy, now in its 10th year, in partnership with the community colleges in the CUNY system. Students earning selected associate degrees at one of these community colleges are guaranteed admission to John Jay. It has increased graduation rates at the community colleges and facilitated transition to a four-year institution by removing any admissions issues. 
"If we're really serious about disrupting 50 to 60 years of inequity in public higher education, it starts in the pathways from the community college," says Byrne. 
Byrne says unless administrations at public flagship institutions make it their mission to understand not only how to enroll low-income students but also see them through to graduation, then they're not serving their purpose of being a pathway to social and economic mobility. There is a Single Stop nonprofit site at John Jay, which connects students to a wide range of resources and services. There is also a food pantry, free healthcare services and an emergency fund. Faculty and staff receive training on how to spot issues and intervene, rather than placing the total burden on students. 
One significant intervention is the Completion for Upper-division Student Program (CUSP) funded by a grant from the Price Family Foundation, which helps students pay for a portion of tuition and registration fees during their last academic year at John Jay. This is especially crucial for low-income students who have diverged from the four-year path due to cost and other issues and have exhausted all available financial aid. Thus far, the college has identified 1,114 students in four areas of risk and succeeded in bringing 72.5% of them to graduation. 
Byrne suggests public institutions desirous of increasing graduation rates must develop strategic interventions for vulnerable students. It begins with developing relationships of trust with students, so the students don't wait for an emergency to seek help. 
"It's about the relationship you have with us from day one," says Byrne. "It's consciousness-raising for everybody involved."