Donations to higher education institutions rose 6.1% in 2019 compared to 2018, boosted by a $1.8 billion gift from presidential hopeful Michael Bloomberg and his foundations to his alma mater, Johns Hopkins University, said a new survey. However, the rate of growth in donations slowed.
According to the Council for Advancement and Support of Education's "Voluntary Support of Education" (VSE) report, giving to higher education in 2019 rose for the tenth consecutive year, to $49.6 billion, an all-time high. While this should be good news for higher education, given state spending cuts, a parsing of VSE numbers may give observers pause.
That's because without Bloomberg's massive donation — which was made in November 2018, giving to higher education institutions would have risen just 3.4%, barely keeping pace with inflation, the VSE annual survey found. Likewise, alumni and non-alumni giving slowed.
The decline in alumni and non-alumni giving, likely due to a tax change, is part of t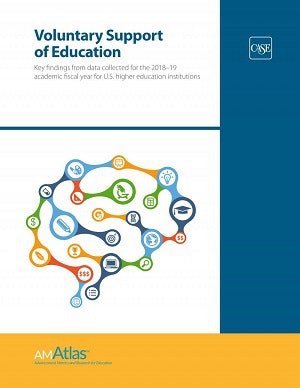 he reason for the overall modest rise in giving – not counting Bloomberg's gift – last year, said Ann Kaplan, author of the VSE report. But there's no cause for worry yet, she said.
What's also striking in the report, and what's a good sign, is that gifts for capital purposes, from endowments, increased twice as much as gifts for current operations.
"Endowments tend to get a bad rap, but, without those, you can't have a university," said Kaplan in an interview with Diverse. "They fund intergenerational equity. So, they will fund scholarships 10 years from now. The wealth of today pays for the operations of tomorrow."
That's because that money first goes toward student financial aid, then for academic divisions and then toward faculty and staff compensation.
"They are not just sitting in a chest somewhere," Kaplan said.
Despite the drop in individual giving, VSE's report shows that foundations and alumni were the largest contributors to higher education institutions. Together, they accounted for more than half of the funds raised by U.S. colleges and universities in 2019. This would have been the case even without the large foundation gift to Johns Hopkins.
This is good news for philanthropy but "charitable giving isn't a replacement for government funding," said VSA's Kaplan.
"Charitable giving has a different purpose. It represents under 10% of institutions' expenditures overall on average. Even if charitable giving doubled, it wouldn't affect that. But it's certainly heartening to see that people who could hold on to their money, or give smaller gifts, are still giving."
In fact, charitable giving by foundations rose in 2019, said the VSA report. Foundation support rose to 34.3% in 2019 from 30% in 2018. Foundation support has surpassed alumni giving since 2007, the report found.
Alumni support, though, declined in 2019, but likely for technical, tax-related reasons, and they could rebound, said Kaplan.
Alumni support accounted for 22.6% of total donations in 2019, a drop from 2018's 26% mark. Similarly, gifts from alumni and non-alumni individuals declined in 2019 — by 7.9% and 3.1%, respectively.
The reason for a drop in individual giving could well be the Tax Cuts and Jobs Act passed in December 2017, after which households could no longer itemize their tax returns, said VSE. So "certain households may have pushed several years of contributions into 2017" when they could itemize tax returns.
"… these newly non-itemizing households gave relatively more in fiscal 2018 than they did in 2019. Indeed, they might have contributed multiple times what they typically would to enable them to itemize that year," said the report.
Kaplan explained how this might work.
"What's happening is there are individuals who've started to bundle gifts into 5-year increments because larger gifts can be itemized. Individuals likely bundled gifts before the new tax law came into effect (which was not counted in 2019's numbers). So that bundling may have had an effect on the lower numbers for 2019. That means, over the next five years, we can probably see giving from this group go up again," she said.
The report states as much: "For some households, 2019 is the first year they did not make contributions, planning to resume with another bundled gift at some future date." And the numbers seem to support this theory, because for 2018, alumni giving rose 6.9% and non-alumni individual giving grew 9%
Still, there were a few big individual donors. Seven institutions reported eight single donors who each gave $100 million or more. Gifts from these donors totaled $2.21 billion, which is 4.5% of the amount raised by all institutions. In 2018, seven institutions reported seven $100 million-plus donors.
Private research and doctoral institutions fared better than average, raising 14.9% more funds in 2019 than in the previous year. Without the Johns Hopkins mega donation, giving to them would have still increased, albeit rising 6.3% from 2018.
Public doctoral and research institutions raised more in 2019 than in 2018, but their 3.5% increase barely outpaced inflation, said the report.
In the baccalaureate sector, donations to public institutions rose 29.5%, far ahead of the average growth rate. But giving to public master's institutions remained flat.
The survey obtained data from 914 institutions — of which 872 institutions participated in the prior year's VSE survey as well — for the 12 months ended June 30, 2019.
Editor's Note: This article was updated on Friday, February 7, 2020