Education stakeholders from around the world gathered on Zoom this week for a two-part online panel series focused on education leadership against the backdrop of the COVID-19 pandemic.
Titled, "Education Reimagined: Leadership for a New Era," the conference was hosted by the nonprofit Qatar Foundation's World Innovation Summit for Education (WISE) in Doha and the Salzburg Global Seminar, with Diverse as a media partner.
"Will the COVID-19 generation, as many are calling today's youth, be one of lost potential?" said WISE CEO Stavros Yiannouka. "Will the youth of today matriculate in a world of missed opportunity and stifled growth, or … like the generations that emerged from past crisis, will this be a generation that defies expectations and reshapes our world for the better? And an important follow-up question to that would be, what can we as a global education community do to make sure that it is in fact the latter that takes place and that we do not lose this generation?"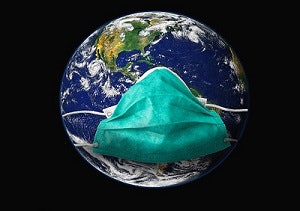 Two panels focused on equity and how education leaders worldwide can bridge gaps in student success exacerbated by the pandemic.
This is an "inflection point in the history of humanity," said Dr. Anthony Jackson, head of the Asia Society's Center for Global Education. "… What we are witnessing is the fact that previously functional operating paradigms are really now totally dysfunctional – and that includes certainly in education but also elsewhere – and frankly if we do not change, our very existence as a species is at risk. So, when we think about leadership in kind of this perfect storm of issues coming together this year, I think we really have to ask the question, leadership for what?"
He sees this as the moment for a "whole-scale systems change" for education, which currently "benefits a few to the detriment of many."
As education gaps widen, Dr. Miron Bhowmik, assistant professor of education policy and leadership at The Education University of Hong Kong, stressed the importance of an intersectional approach to studying existing disparities.
"We know how educational inequity affects kids from various disadvantaged backgrounds," he said, like socioeconomic status, disability, race and ethnicity and refugee status. "What we don't know really much yet is how different disadvantages interact with each other … and that interacts with the educational inequity issue."
"Caring leadership" is a focus for Dr. Livia Jesacher-Roessler, postdoctoral research fellow in the department of teacher education and school research at the University of Innsbruck in Austria. She cited a study which found schools serving the most disadvantaged students in the country were lowering their academic standards during the pandemic, rather than offering students support to meet them, which she called a "double drawback."
To Leah Bitat, Algeria field director for World Learning and director of pedagogy and professional development at The Aures School, it's key that schools work together on issues and that leadership comes from the schools themselves.
"School-based leadership and networks of schools is where the leadership is," she said. "We know what best practice is. We need to have the courage to put it into place, group together and talk up, and say, 'Look what's working. Can we do more of this?' … let's create action, let's quantify, let's show how it works, and let's invite people to celebrate that. "
For Dr. Jean-Pierre Mugiraneza, Leadership for Learning lead at the Education Development Trust, collaboration between teachers, school leaders and parents has been key to Rwanda responding equitably to students' needs during the pandemic. For example, the three worked together to get televisions and radio sets to students to watch or listen to classes and to ensure schools were keeping track of pregnant students to get them the support they need.
"You can see that collaboration among those key actors in education, it made a difference in a way to minimize the equity gaps," he said.
Providing devices and resources are just a part of what it means to offer equitable education during this time, added Barbara Ala'alatoa, chair of The Correspondence School in New Zealand. She pointed to the value of culturally responsive pedagogy and the need to rethink what quality virtual learning means.
"I think the challenge for us has been, you can have all the devices in the world, you can have all the resources in the world, but … one of the things we've been working our way through is what does good look like in an online context if you think about wellness?" she said.
With a focus on student wellbeing, Nedgine Paul Deroly, co-founder and CEO of Anseye Poi Ayiti in Haiti, pointed to the importance of addressing generational trauma in schools, particularly in formerly colonized countries.
"We know that a lot of the work we need to do when it comes to healing inequity and oppression in education is about addressing the trauma that too many generations of people have experienced," she said. "What we also know is if the wound is still open, healing cannot take place."
Sara Weissman can be reached at [email protected].