For Cherish Taylor, having the opportunity to spend her 11th and 12th grade summers at the Massachusetts Institute for Technology exploring engineering and science opened new horizons and provided a foundation for her future research.
The MIT program, Minority Introduction to Engineering and Science (MITES), "exposed me to the possibility of a career in academic research," Taylor tells Diverse.  "Prior to my time at MITES, having a career in science meant serving as a medical professional or forensic analyst. I had no idea universities housed large research facilities that allowed scientists to answer questions about basic science (and) human disease."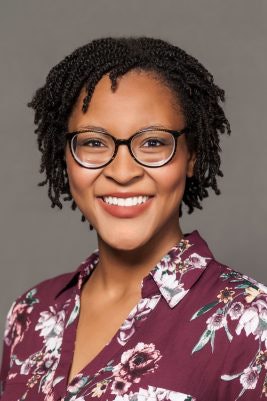 Ten years since her high school internships, Taylor is now a fifth-year Ph.D. student at the University of Texas at Austin. She completed her undergraduate degree in psychology at Harvard University, where she gained a strong background in behavioral neuroscience. She also had post-undergraduate research experience at the Geneva Foundation studying mild traumatic brain injury in active-duty military soldiers. 
"Working at the Geneva Foundation provided me with a deeper understanding of the challenges and strengths of conducting human research," says Taylor, explaining that her undergraduate research used mouse models. "My time at the Geneva Foundation also made me realize that although I am passionate about finding new ways to alleviate the burden of neurological/neuropsychiatric disease, the research questions that most interest me involve translational, rather than clinical, neuroscience." 
"Given her strong academic and research background, Cherish was highly recruited to our very selective neuroscience Ph.D. program, and we were delighted when she accepted our offer," says Dr. Somshuvra Mukhopadhyay.
Mukhopadhyay, an associate professor in the Institute for Cellular & Molecular Biology and the Institute for Neuroscience, commended the "clarity of vision" Taylor possessed about her research goals. 
"Her long-term goal was to work as an independent scientist in a R1 research university working toward developing treatments for psychiatric disorders," Mukhopadhyay recalls. "Training in my lab would give her the skills necessary to address mechanisms of neurological disorders, and this training, combined with her prior background in neurobehavioral research, would ideally poise her for future success." 
Within the last five years, Taylor has gained the skills to address mechanistic neuroscience questions, and her work has "provided substantial insights into the biology of Parkinsonian disorders," according to Mukhopadhyay. He adds: "Her progress in the lab has lived up to its promise."
Taylor was co-first author on a paper published in the Journal of Biological Chemistry that was selected as one of the National Institute of Environmental Health Sciences 2019 Papers of the Year, titled "SLC30A10 transporter in the digestive system regulates brain manganese under basal conditions while brain SLC30A10 protects against neurotoxicity." 
In her current research, Taylor uses rodent-models to study the mechanisms of disease caused by toxic levels of manganese, an essential metal, "but when too much enters the brain, it is toxic," Taylor explains. "Toxic levels of manganese lead to manganese-induced parkinsonism, a set of motor deficits like those seen in Parkinson's disease." 
She adds that increased manganese may also increase the risk for developing Parkinson's disease. Although Parkinson's disease and manganese-induced parkinsonism are similar, there is no treatment for the latter. One major barrier to developing effective treatment is that "until recently, we had little understanding of how brain manganese levels are regulated or how increased manganese alters brain function." 
Taylor's Ph.D. research uses rodent models and modern genetic techniques to study how brain manganese levels are regulated. "My current work focuses on understanding how increased brain Mn [manganese] impacts brain function and animal behavior," she says. "I hope to identify potential targets for treatment for manganese-induced parkinsonism."
Although she has been nationally recognized for her research, Taylor says her most meaningful experiences are mentoring teens and undergraduates. In recent years, she has served as a mentor to middle school, high school and undergraduate women interested in science. 
Reflecting on her own years in the MITES program at MIT," Taylor says, "I'm always honored when I can encourage others in whatever stage of life they are in and show them that Black women are scientists too."  
Cherish Taylor   

Institution: The University of Texas at Austin

Graduate Program: Ph.D., Neuroscience, The Institute for Neuroscience

Education: B.A., Psychology, Harvard University

Mentors: Dr. Catherine Dulac, Harvard University; Dr. Somshuvra Mukhopadhyay, The University of Texas at Austin

 
This article originally appeared in the March 18, 2021 edition of Diverse and is one in a series of profiles about this year's inaugural class of Rising Graduate Scholars. Read the rest of them here.