Employers may be more optimistic about hiring new college graduates this spring.
According to a recent report from the National Association of Colleges and Employers (NACE), employers are projecting to hire 7.2% more new college graduates from the Class of 2021 than they did from last year's class. This marks a rebound from Fall 2020, when employers projected hiring 0.1% less from the Class of 2021.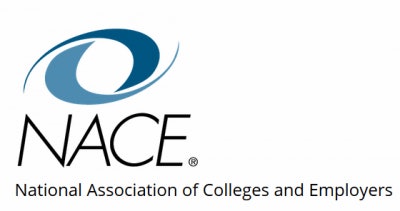 "The rebound in hiring suggests optimism on the part of employers, fueled by expectations around the reopening of shuttered businesses, COVID-19 vaccine distribution, and the addition of jobs to the economy," according to the NACE report. "While not at the pre-pandemic hiring levels seen in 2019, the overall increase does signal strong movement in a positive direction."
The report, "Job Outlook 2021 Spring Update" which includes 207 total respondents, is the product of NACE's yearly spring survey on this topic, the last being done in Fall 2020. The Fall 2020 survey was done from July 27 to September 11 of 2020, NACE research manager Andrea Koncz said.
"In the fall, we ask specifically, 'What are the key factors that contributed to your hiring decisions?' In this report, it's much shorter, so we didn't specifically ask," Koncz said. "But in the fall, they were more uncertain of what was going to happen with the pandemic, whether their recruiting would continue to be remote, virtual. And there were certain hiring sectors or industries that had a better outlook at that time and there are some that had a worse outlook at that time, that actually improved when we conducted the survey this time."
Other findings in the report note that 29% of responding employers will increase new college graduate hires, a rise from the 16.5% response in Fall 2020. About 8.0% of respondents report that they will decrease new graduate hires, an improvement from the 31.0% in Fall 2020.
Another finding related to how many employers were screening candidates by GPA (grade point average). Findings in the report show that the number of employers doing so decreased to 56.6%, the lowest in eight years. It was 67.5% in 2018, 73.3% in 2019 and 63.0% in 2020.
"We asked employers, 'Do you screen candidates by GPA?' And the percentage has been dropping over the years," Koncz said. "I think just two years ago, it was almost three-quarters of employers who said they would screen candidates by GPA. And in this report, it's down to 57%."
Employers projected to hire 6.3% more new college grads from the Class of 2020, however the survey was conducted from Feb. 12 to Mar. 16, 2020. Former President Donald J. Trump declared a national emergency over COVID-19 on March, 13, 2020.
There exists an optimism in many employers, said Nicole Gasaway, associate lecturer in Columbia University's School of Professional Studies, in the Human Capital Management program.
"First, I think there is an optimism that many employers are experiencing now," Gasaway said. "I do agree with the [report] suggestions that I think that's due to certain industries starting to rebound, increased vaccination availability. And so I do detect a sense of optimism from many hiring companies. I do think it's true though that that optimism is perhaps still a bit uneven across industries and across functional disciplines. So perhaps, industries such as healthcare, pharmaceuticals, certain types of retail are actually perhaps more optimistic, where I think some other industries, including hospitality, are probably still lagging. But I do think that that optimism is there."
Arrman Kyaw can be reached at [email protected]