Though many colleges and universities have shifted towards test optional admissions, the debate around using standardized testing to measure students' academic abilities remains.
In an effort to reevaluate current assessment models, the Educational Testing Service (ETS) hosted a webinar series on Tuesday titled, "A Different Kind of Thinking." The two-day convening provides higher education scholars and students the opportunity to share their research and own experiences around standardized tests such as the SAT and ACT.
"If you believe as I do, that our current system has reached the limit of its ability to produce equity across population groups, then the pause in testing has given us an opportunity for true transformation," said Dr. Michael T.  Nettles, senior vice president and the Edmund W. Gordon Chair for Policy Evaluation and Research at ETS.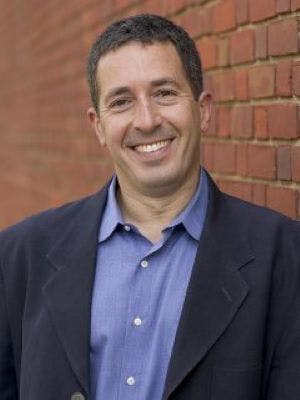 Often times, a positive performance in the classroom does not equate to higher SAT and ACT scores. Outside stress factors such as transportation, food insecurity and finances can also affect "bandwidth."
"All of us have difficulties in life," said Dr. Eldar Shafir, a professor of psychology and public affairs at Princeton University. "What is interesting is when they are less pressing, most people on this talk could spend the next hour putting aside fixing things that need to be fixed. But if it comes to being evicted on Monday or kids' dinner, that's different."
Research has found that academic performance among students without pressing financial concerns correlates to their SAT and ACT scores "as expected." That is not the case for those with high financial concerns, said Shafir.
COVID-19 and racial unrest has brought on additional uncertainties. For example, Dr. Beverly Daniel Tatum, president emerita at Spelman College, imagined how difficult it would be for students to focus while they awaited Tuesday's verdict of Derek Chauvin in the murder trial of George Floyd.
"Some people would be quite distracted by that and other people maybe not so much," she added. "It just comes back to the ongoing implications of stigma and how that manifests itself in people's daily lives in ways that are quite unpredictable."
Dr. Cia Verschelden, who recently retired as vice president of academic and student affairs at Malcolm X College in Chicago, recommended finding ways to not contribute to uncertainty or decreasing it within the classroom. To reduce uncertainty in a testing environment, standardized tests could be offered at a local community center or food could be provided to student test takers.
"Cultural pressure,"  experts added, also impacts students' testing ability.
"The way history has assigned us different roles," said Dr. Claude Steele, emeritus Lucie Stern Professor in the Social Sciences at Stanford University. "Over many decades and centuries, constructed stereotypes about those roles bring that history into daily lives in a way that we have to contend with and pressure us…Everybody has these forms of a cultural pressure tied to stereotypes about their group and we are always contending them on an ongoing basis."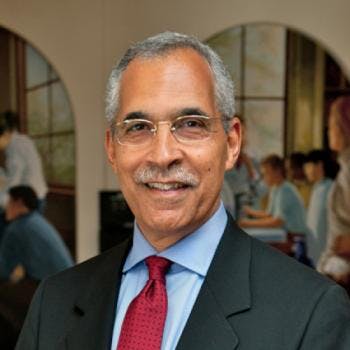 Despite student populations changing at higher education institutions, the structure has not. The testing model, Steele argues, should be reformed.
"When the population that we are trying to educate expands so dramatically with the histories that we are talking about, it's not at all surprising that you get these gaps in the light," he added. "We really need to rethink the whole ideology underlining that magical ability and develop a system, that I think is toxic. There's a much more constructive role for the testing industry to play."
Some institutions, like Spelman College, have looked at other evaluation methods during the admissions process such as requiring prospective students to submit a graded essay.
"If a student submits an 'A' essay but in college terms it is not looking like a very strong essay, that tells you something not only about how the student writes but also about perhaps the grade inflation at the institution where she's applying from," said Tatum. "There is lots of different ways to get at what students know and can do."
In conversation with high school and college students, the webinar also discussed the true costs of working towards a high standardized test score.
Daylyn Gilbert did all of the 'right' things to get into Harvard College. She participated in a number of extracurricular activities, maintained a high GPA, but four ACT tests later, her mental health deteriorated.
"We have to weigh the costs and benefits," she said. "I spent years of my life trying to pass standardized tests. I suffered physically and mentally a lot."
Some students expressed similar sentiments. Those who cannot afford tutoring or coaching sessions—which teach tips and tricks around the tests—are at a disadvantage.
However, other students found standardized testing to "serve well as a qualifier" for institutions to assess ability.
"Ultimately, it is my belief that this test is not only necessary but there's real merit that comes with it…," said Anthony Gadzi, a junior at Lawrenceville School. This, he said, is especially true for colleges in the United States "who have holistic education requirements where you aren't only performing in your area of specialty," he said.  "It allows these schools to match up with students that meet their requisite requirements for their levels of rigor."
At Tuesday's webinar, students suggested changing the time limit on exams, addressing equity gaps and developing testing questions that focus more on soft skills.
"We shouldn't be wasting any of their time," said Dr. Joshua Aronson, an associate professor of applied psychology at New York University. "They are so busy, there are so many things on their plate to impress colleges that everything we give them should make a difference to them."
Sarah Wood can be reached at swood@diverseeducation.com.